16 years before the Steam platform, Sony's Vaio UX is the coolest portable PC ever
Isn't the Steam Deck an incredible piece of hardware? Check it out, it's all over the front page of Steam in matte black brilliance, assuring anyone with enough patience and money for a modern PC game to play it absolutely anywhere they dare. Valve's machine is a bold and beautiful thing: the current pinnacle of portable PC gaming, and the beginning of another generation in a long and messy family tree. Its roots are the chunky Game Boys and laptops of the '90s, but the Steam Deck's closest (or at least quirkiest) ancestor is Sony's now 16-year-old but still very stylish Vaio UX.
Sony Vaios fashion always comes at a price—so much so that I'm afraid to order a Sony handheld, even at the stage where I'm on a dual credit card. But the desire never subsided?imagine owning a very small computera very beautiful one, which was used in one of Daniel Craig's James Bond films.
I've wanted one for years, so instead of buying some uncomfortable leggings and/or a dangerously fast motorcycle for my 40th birthday, I've swooped on the Vaio UX. To say it lived up to my own decade of hype would be an understatement.
Roughly the same size and thickness as the original Game Boy, these great devices feature a swipe-up touchscreen with a full keyboard below—take That, the frustrating keyless 2022 technology.Front has bluetooth connectivity, wi-fi, memory stick slot and The rear camera (with a capture button just in the right place you'd expect to find it on a real camera) and handwriting recognition. The dedicated mouse buttons on the left side of the chassis are designed to work with the handy mouse nub located on the right side. It's the truly stand-alone, all-around PC from the glory days of Windows XP.
The Vaio UX series looks beautiful whether resting in a sleek base with extra ports, horizontally (for standard use) or vertically (designed to make reading web pages easier). Sony's long-discontinued hardware is so well designed that I saw an echo of its sleek form factor in last year's GPD Win 3. They're sturdy, functional, stylish and effortless — they should be bloody, considering Sony's tendency to sell them. When they were new, $2,000 was eye-popping.
Just in case I haven't made it clear: I've never craved any mix of metal and plastic more than owning a Vaio UX. It's Sony's forbidden fruit, and for someone like me, Aibo (the company's line of robotic dogs) or more recently the PlayStation 5 is out of the question. I looked at the postage stamp-sized images used in the online reviews and scrambled through the inevitable "nobody needs this, it's too expensive" review in the author's summary. A generation need it. I know in my bones that I need it.
pics 1 of 3
Image 2 of 3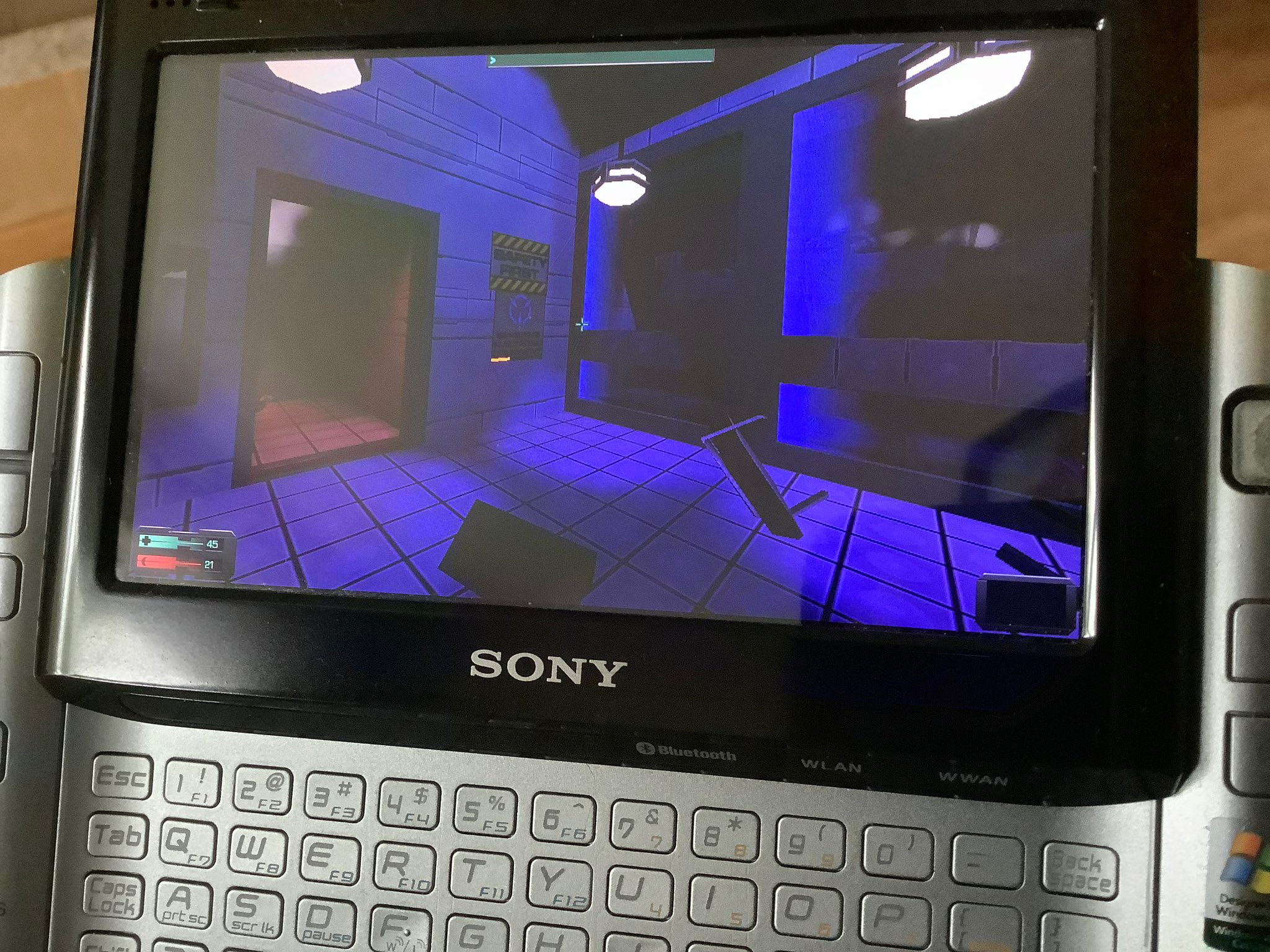 Image 3 of 3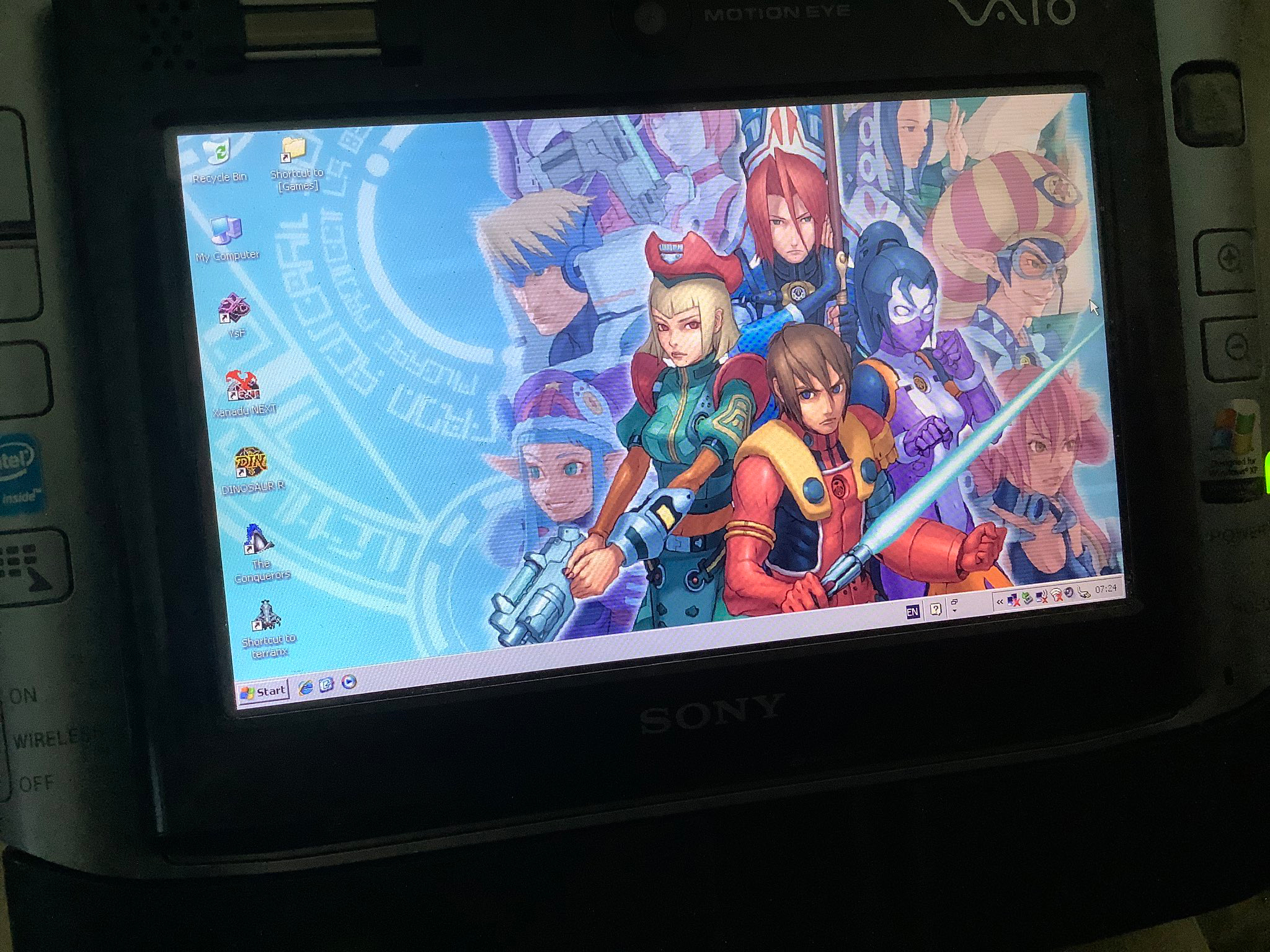 But in the age of Steam Deck and ultralight laptops, what good is old technology? Why waste time on a machine that puts together a single-core processor and integrated Intel graphics for "anytime, anywhere productivity"? The Vaio UX is meant to be hooked up to a projector at a board meeting, or pulled out of a leather briefcase on the kind of private jet I imagine, where the CEO is always at work, not gaming.
The beauty of PCs is that they can be anything the people who use them want them to be, which in my case makes the Vaio UX the perfect time capsule console. No, it can't run Elden Ring, Halo Infinite or even Stardew Valley. It works – and works very well with the comforting picture and sound of Windows XP Professional – such as Baldur's Gate, Wizardry 8 and Ys: The Oath in Felghana. All of the System Shock 2's slightly awkward controls are here for arguing over a real physical keyboard.
I can even sit in the garden and tap Age of Empires 2 or Sid Meier's Alpha Centauri with Vaio's stylus until the battery runs out (which takes about two hours, depending on the game).
The UX's hard drive space (usually hovering around 30 to 40GB, depending on the model) is woefully short by modern standards — I know I've installed high-res texture patches, which are easy to swallow. But when games from the Vaio UX era sweetly warn you about their "huge" 600MB install size, you quickly realize there's plenty of room for everything you want, and plenty for some DOS classic. I'm currently trying to save humanity from an alien threat in X-COM: UFO Defense – not going well.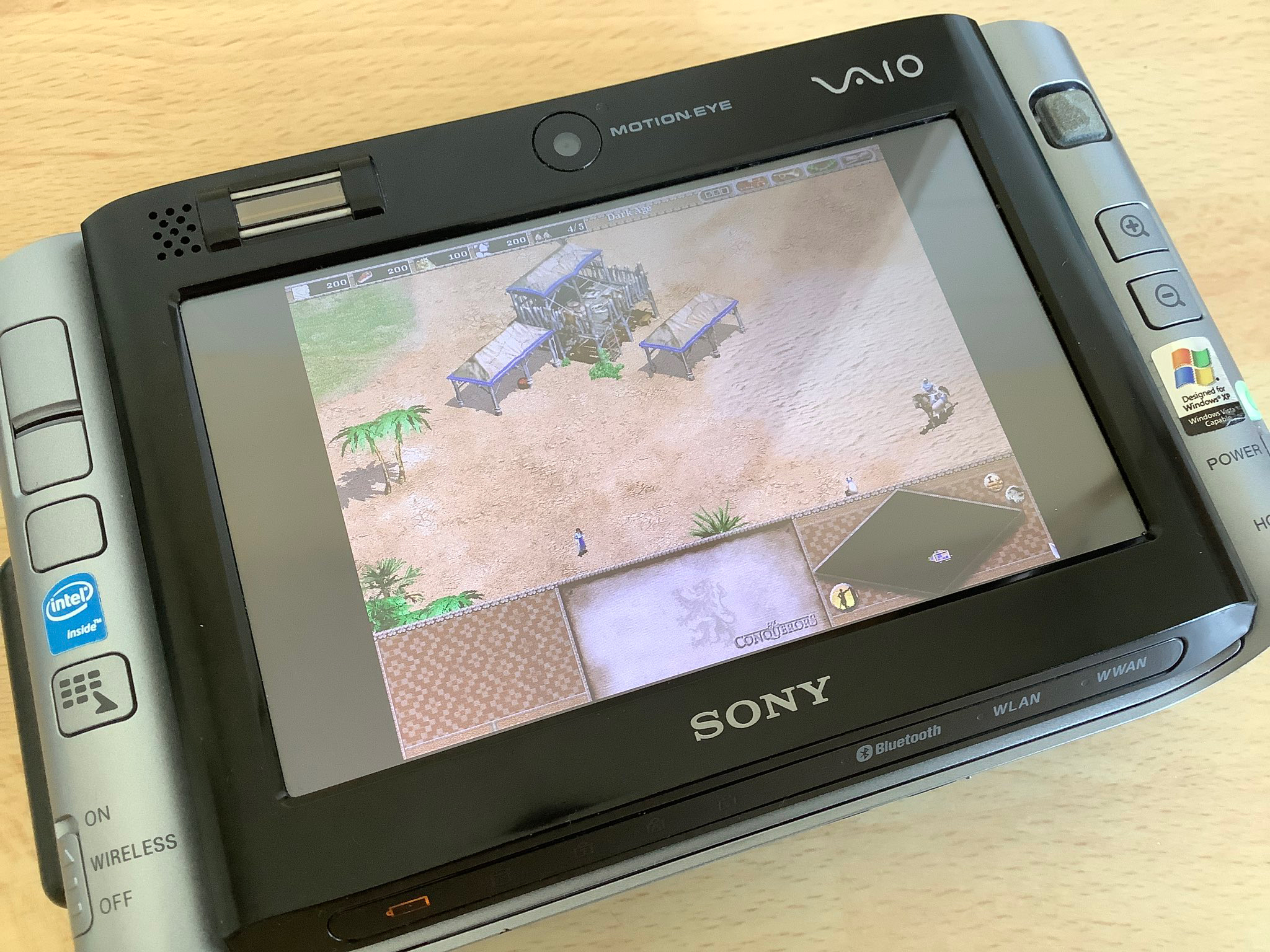 Once I've loaded up my UX with a game like Grim Fandango or any other late 90's classic I've scattered around my house, this form factor really makes even the most familiar games feel fresh because of the UX's Modern descendants know very well. The experience is a bit awkward—none of these games are designed for a desktop-less experience on a 4.5-inch screen, after all—but to breathe new life into an old file, I'm happy to put up with it. Besides, tweaking system settings exactly to your liking is half the fun of a new install, right?
I see gaming on the Vaio UX the same way I choose to buy vinyl, despite the millions of songs scrolling fast online. The act of interacting with this perpetually niche branch of PC hardware, pulling out the CD to install, manually organizing my little game folder, and tweaking everything the way I like it is a big part of the fun. Maybe even more so than the first game I played on a huge CRT monitor and an off-white tower running in the palm of my hand.
Vaio UX is just pleasure. This is a pocket PC on which I can play my personal picks of historical classics, a land where spam never reaches me and every boring system update has been permanently fixed nearly a decade ago .
They're so much fun, I think everyone should try this unlikely mix of sit-anywhere PC games, whether you're eager to play Sekiro in a realm on the Steam deck, or to fill one of the GPD's with emulation Pocket PC, or the thought of Planescape: Torment's all four CDs mounted on a teenage Vaio, it's blurry. Handheld gaming may never really go mainstream, but if this constantly re-emerging niche proves anything, it's that trying to do something different can bring new fun from old favorites.