2021 is the year I fell in love with Yuanshen and also the year I lost my influence
Genshin Impact is not the game I imagined. I wrote it just to imitate The Legend of Zelda: Breath of the Wild's crappy, money-powered attempt. Whenever it appears in a conversation, I inadvertently call it "Weeb's breath." But under the mottled appearance of Hailar is a very interesting role-playing game, with fascinating characters and a combat system that is easily comparable to Nintendo games.
Although I did a quick test of it when it was released in 2020, it wasn't until the July 2.0 update landed that I was completely immersed in the world of Teyvat, taking my annoying fairy partner/emergency food supply across the main country, Paim. Genshin's early games did a great job, and it made me forget that my time was playing gashapon games for free instead of paid role-playing games.
There are many things to do in Genshin's huge map, and which patches are still being revealed. Boss battles, challenges, puzzles, just sweep out some garbage monsters for one or two boxes. It's easy to waste time running around, exploring all its corners and crevices, and harvesting all the leaves and fruits you find while walking. It's even more interesting if you manage to pull one or two friends into battle-putting your team together and facing challenges in a co-op is one of my favorite parts. The story has no right to be so good, MiHoYo manages to enrich every major character you encounter.
When the character receives their own banner, it becomes even more tempting-the opportunity to recruit them to join your team for a limited time. Of course there is a price.
Over the years, I have played quite a few gacha games, so I am no stranger to this kind of loop, because I expect my favorite character to receive a banner, then blow up the entire stash in a few minutes, and then go to grind gems Months. There is no difference in Genshin either-you slowly earn Primogems by playing games every day, or you can buy them with real money. When your favorite characters appear on the banner, pray to the RNG overlord that they "go home". This is what I have always hoped to do with Baal, Baal, Teyvat's electronic consul and certified badass shogun.
So far, I have completed all the main story missions of Genshin, so I spent the next few weeks honing the world boss and doing side missions with friends to save a lot of Primogems. I also tried to improve my main team because I noticed the power gap between my lagging team and the poorest trash mob because my equipment was lagging and the enemy level increased. Genshin also started to become more and more repetitive-log in, spend my Resin on the boss, do some daily work, and then try to find other ways to stay engaged.
No effect
Patch 2.1 is out, and Barr's banner is here. My friend and I did my absurd pre-pulling ceremony and got ready.
I didn't get her. Genshin Impact has a compassion system, after so many pulls, you can guarantee to become a 5-star character. If you save enough money twice to have mercy, you can be guaranteed to be a banner character. I only managed to save enough mercy once, so I was out of luck. My friend got Barr, which was great, and I ended up with another role that I always wanted to join my team. Not a complete victory, but I am still very satisfied. But not long.
One of Genshin's biggest failures, and the thing that finally kept me away from it, is how fucking difficult the experiment is. The focus of the battle is to mix different character elements to produce a reaction. It's a bit like Pokémon in some ways-fire characters have better time against ice enemies, but worse time against water. However, if you send an electronic character to fight against a water enemy, their health will disappear.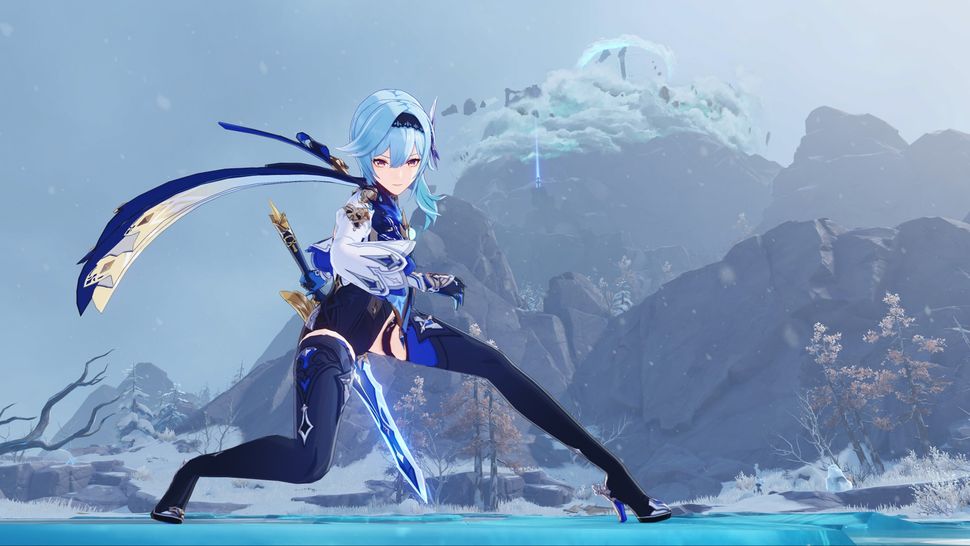 The deeper you go into the game, the harder it is to introduce new characters into your work. I spend most of my time running with Fischl, Barbara, Chongyun and Xiangling. I want to try to integrate the wind-based support role Sucrose into my team. But I have invested all my money, time and resources to prevent my main party from falling behind, and I have nothing to upgrade her.I need about a week and a half to match Sucrose with the other members of my team, and this is just to Look If she suits my composition well.
Genshin attracted you very well in the early days, but as you learn more about the situation, things start to fall apart—especially if you haven't paid out your cash. In a way, this is a game that respects and disrespects your time at the same time. You can jump in, do your daily work, and go out in 30 minutes. However, once you want to change things or try new things, this is a daunting task. It makes an already insignificant endgame feel very stagnant.
I like the time I spent at Genshin Impact and left it for very little money. For more than two months, I have been playing every day and enjoying every moment, but I hope MiHoYo will do a better job in maintaining player engagement in the later stages of the game. When there are more stories, I may come back to it.
But now, I will observe Teyvat from a distance.