7 Reasons You Can't Miss Hunt: Showdown's Traitor's Month Event
Hunt: Showdown is one of the funniest and most unique multiplayer shooters to come out over the past five years. Since its initial release in 2019, more than 3.5 million unique players have traveled to its swamp to experience its engaging atmosphere and open-ended combat. Over time, as the game continues to evolve through regular updates and exciting community events, its awesome reputation will only grow.
Now, in the form of the Traitor's Moon, a new light shines on the game's thriving hunter community. Its eerie glow will bring new rewards to hunters, as well as new revelations about the world of Hunt Showdown. With less than two weeks until the end of Renegade Month, here are seven reasons to grab your rifle and experience this exciting lunar phenomenon.
Experience the tense horror of Hunter: Showdown's unique setting

In the sweltering estuaries of 19th-century Louisiana, evil has taken root. The dead prowl the swamps and woodlands, attacking anyone in sight, while horrific monsters lurk in abandoned settlements that litter the wetlands like flies. In this strange and dangerous world, teams of professional hunters compete in a deadly race to slay these monsters and earn generous bounties to escape the swampy pain.
By following clues scattered across the swamp, players can locate the Hunt Showdown's vicious beasts and fight them using powerful era weapons such as revolvers, repeating rifles, and sawn-off shotguns. However, despite their power and ferocity, the creatures that make up your prey are not necessarily the most dangerous foes you will ever face…
Dive into a multiplayer shooter with a difference

Hunt: Showdown's multiplayer doesn't play by the usual rules. You won't know where the other hunter teams are, or even how many there are. All you know is that they will do whatever it takes to bring the bounty home themselves, even if it means taking it from your cold, lifeless hands.
So sometimes it is wiser to use cunning than courage. Challenge other hunters to powerful bosses on the map, such as the tall butcher, the pesky spider or the ferocious Scrapbeak. Once the beasts are dead, lash out against those hunters as they revel in their victories and plunder bounties from their corpses. Alternatively, you can track them down as they try to escape, ambush at a nearby extraction point, and take victory from their defeat.
How you handle the Hunt: Showdown game is entirely up to you. After all, what happens in the estuary, stays in the estuary.
Unlock new weapons and legendary skins

As the Traitor's Moon rises in the world of Hunt: Showdown, players will have the opportunity to earn tons of exciting rewards. First, players can add four new weapons to the Hunter's arsenal. The Scottfield Brawler and Berthier Riposte feature powerful melee variants that provide additional combat flexibility, while the Caldwell Model 92 New Army and Winfield Model 93 Slate are brand new guns that debuted during Traitor Moon. In addition to this, players can also unlock various legendary skins for weapons and gear.
These four terrifying guns are now unlockable for your hunters. Time is of the essence. When the traitor's moon disappears, hunters who stay in the dark will have to wait another 20 days to unlock these new weapons again, so now is the perfect time to get these new guns!
Earn rewards while playing at no extra cost

The estuary of the Hunt Showdown can be murky, but it's pretty clear how to get rewards during the Traitor's Month. If you own the game, you don't need to invest any extra coins. All items presented in the event can be obtained by accumulating event points. There are many ways to earn these points. You can simply play the game and earn points by investigating clues and successfully withdrawing bounties. Alternatively, you can actively seek out special in-game items such as "Orwellian Statues" that award player event points when destroyed.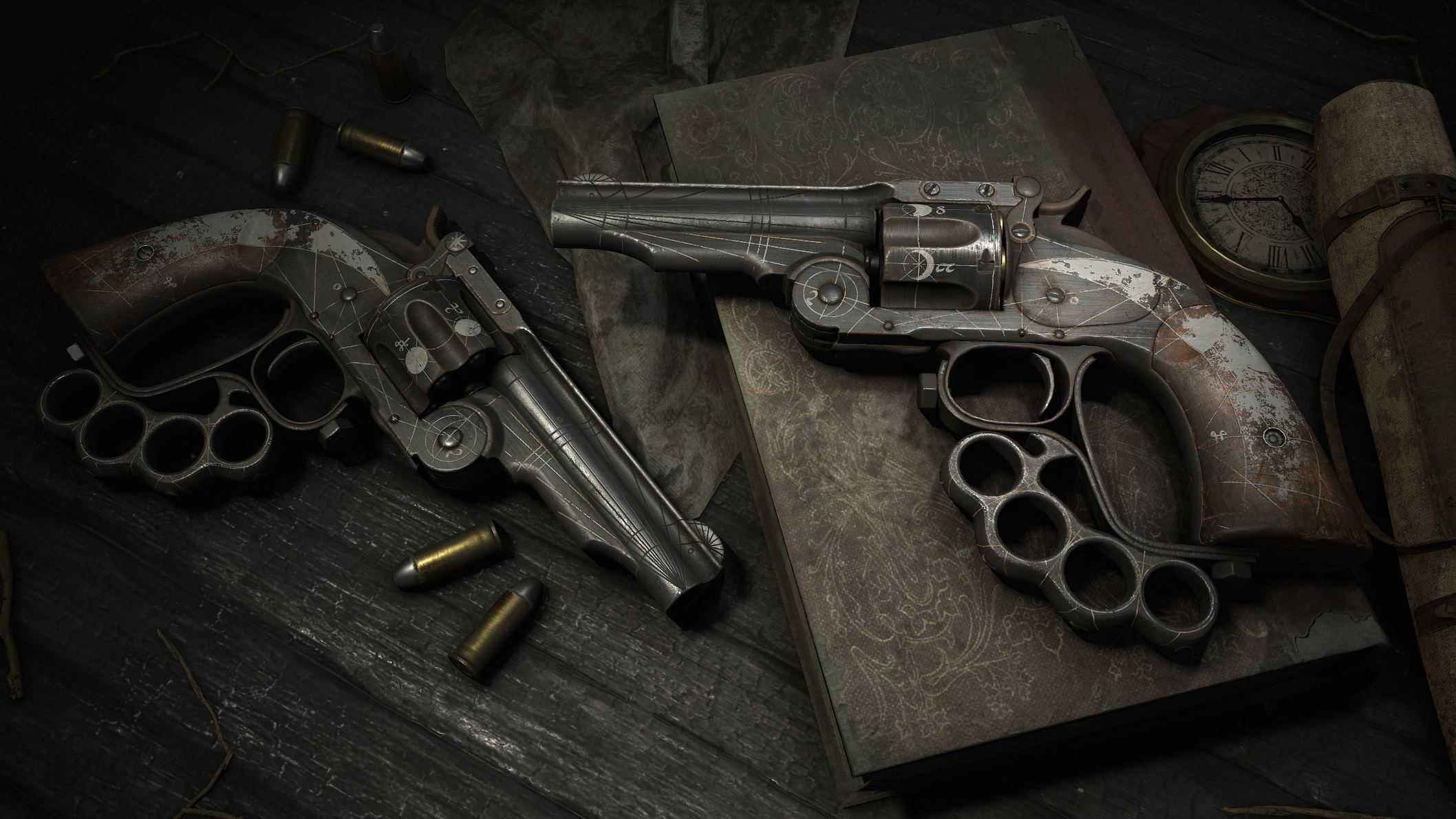 Learn more about the unique world of Hunt: Showdown

In the bleak light of the Traitor's Moon, players will be able to gain new insight into the mysterious world of Hunt: Showdown, where story plays a more important role than ever. The enigmatic Mr. Orwell Charlie, administrator of the American Hunter Guild, has his own mysterious designs during Traitor's Month, and savvy hunters will be able to gradually uncover these conspiracies as they play.
Participate in constantly updated games

Traitor's Moon is just the latest event to expand on Hunt Showdown's captivating multiplayer game. In addition to annual themed events for holidays like Christmas and Halloween, Hunter often sees game-changing special events. For example, at last year's "Crows Fly" event, hunters banded together to reveal the identity of a brand new boss – the mighty Crapbeak, while all participants received a new pistol – the Dark Miasma. Last year also saw hunters break into new territory with the huge new map DeSalle. Throughout 2022, Hunt will introduce more new features, so hunters should keep their weapons ready and their wits.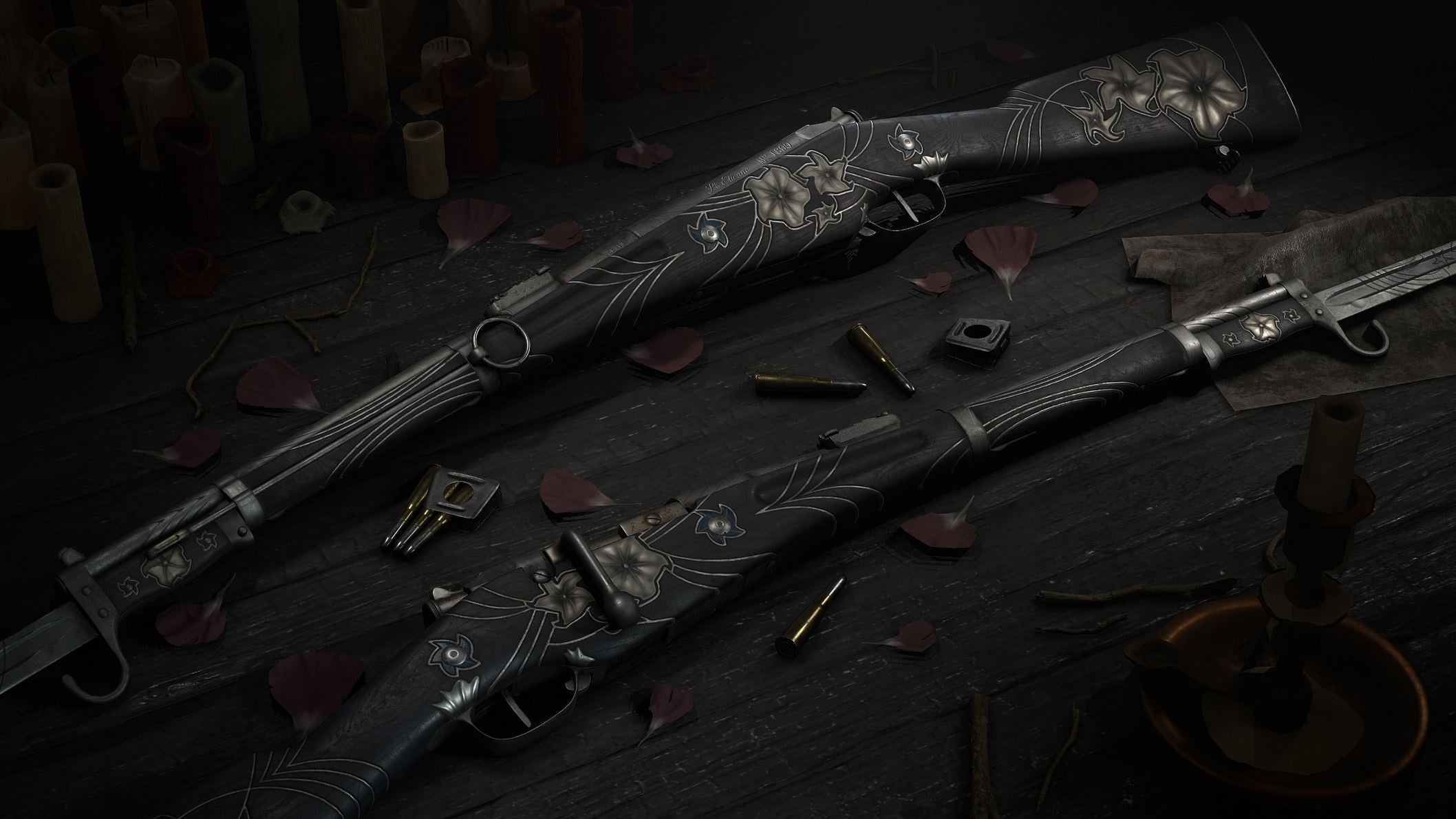 Hunt Showdown (and all of its DLC) is currently cheaper than ever

The appearance of Traitor's Moon also made Hunt: Showdown available for the first time. Players can currently get a 55% discount on Hunt: Showdown. The game will ship before Aptil 7 (but don't worry; more promotions and events will come to the game later).
If that wasn't enough to encourage you to get involved, Crytek has also collected four of Hunt Showdown's DLC packs into a new bundle, the Moonrise Bundle. This includes existing DLC, The Kid, Llorona's Heir and Rat, as well as a brand new DLC called Meridian Turncoat, which introduces the fearsome Legendary Hunter Wim Jansen (aka Turncoat) along with a new Legendary weapon and a Legendary Ammo Box.
With players currently getting 35% off the Moonrise bundle (including the base game), now's a great time to get into this addicting multiplayer shooter.