Amazon reflects on the launch of the new world: "We are surprised that the number is growing so fast and so close to the launch."
New World launched this week as Our review is in progress That said, it's complicated. The release of MMO is notoriously difficult, and almost every game has its problems, and the new world is no exception.
But there are small problems as well as big problems: New World has encountered some long queues and response to server demand, but it has not collapsed, and now it seems to be struggling through its initial stages. PC Gamer talked to the head of developer Amazon Games (AG) Rich Lawrence about New World's first day in the wild and what happened behind the scenes.
PC Gamer: What are the biggest obstacles to the launch of New World? When it was just an EU server, it seemed to be going well.
Rich Lawrence: The only substantial problem we encountered was the demand-driven load. Each region we plan to launch will be opened on time in its own region. So this is not about the smooth progress of the EU, but about the large number of players that are ready to participate in the game over time.
PCG: Did the AG anticipate the player's behavior, such as switching areas to avoid queuing? Is this as big as some people think?
RL: We believe in player choices, so we deliberately provide the ability to change the area, and only provide information about what the delay impact means. Gamers often understand the situation and understand the consequences of higher latency, so this is their choice. This is not a problem.
PCG: There is a perception that this is just a number calculation problem: "Oh, why don't they open more servers." Is this wrong?
RL: I will not say that this is wrong, but many details may be lost. Each server that the player sees is actually multiple machines that are configured to communicate with each other-if we do the job right, the player can't see it, but this is still a complicated issue.
Machines have different roles, so different configurations and data need to be replicated. They have network rules to talk to each other and players to ensure safety. They need to be plugged into larger systems, such as login or customer service. Once all this is done, you need to test it, because the possibility of hardware damage somewhere is very small, and even the automated system will sometimes be interrupted while copying files, and so on. Although we have automated many steps, it always requires some people-the server needs a name, decides whether it should be in a specific language, where it goes, and how to notify customers that it is available; including translation into the local language.
I fully understand the player's point of view "I need a server to play now!" The voice we heard was loud and clear. On the first day of operation, we doubled the number of servers. That is more than a thousand machines, thousands of configurations and changes. I describe this to show that it has a time component. It's time we are happy to spend time, but it is not trivial, and it is definitely not something we take casually. If we sit there and don't turn on the server, I will be angry at us as a team. But in fact, it's not. We have been working frantically during the first 40 hours of operation, and we are keeping up with this rate, with more servers coming in. We will keep them running until there are no problems.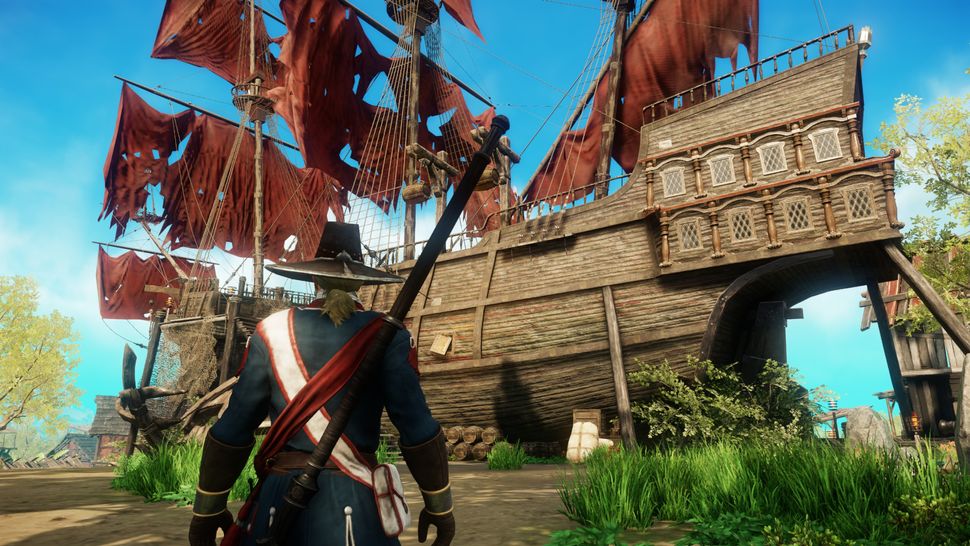 PCG: Can you explain in plain language the logical challenge of launching a game that needs to handle nearly a million players on the first day?
RL: The above questions involve a large part of them. Thousands of machines working together is not easy, although a lot depends on the type of game-MMO is one of the most complex games.Fortunately we have [Amazon Web Services] AWS is in many ways, so it's actually very easy to get a machine-bundling a group of them and combining them into a new world server is most of the work. But at the core of your problem, the main challenge is coordination. Even if everything about the server is a magic button, just say "Run the game" and you will have a lot of coordination to keep track of.
personal computer: What is the biggest unforeseen problem?
RL: It is definitely the scale of demand. On the one hand, it's great! We are passionate about players' interest in the game. But we don't have any strong signs from pre-orders or beta versions-we are satisfied with both, obviously, but the numbers are growing so fast and so close to launching it surprised us, I have to admit.
PCG: Do you think it is possible to launch the MMO "smoothly" or is it just an illusion?
RL: There are some ways to significantly reduce the risk, but there are trade-offs.You can focus on player connection […] This is usually good for large-scale-in these models, you tend to think of managed processes as a pool and call them whenever you need them. Players usually think of it as "phase", "vertical phase", "channel", and it has many different names. If you are doing well, you can say that "server" is just a label, and players can go anywhere.
The trade-off is that it tends to confuse social — you won't see people around you in the game, or at least you won't see it often. This is bad for both PvE and PvP gameplay, because knowing the friends/adversaries you meet in the world can bring a lot of fun.
This is not the only way, but for example, if you adopt this method and have enough pool resources on the first day, there are no errors, and have been scale-tested-this is a huge challenge because you can simulate a Millions of players, but robots are not players-if all this happens, you can start smoothly. For us, this means a game that is very different from the new world, without a seamless open world aspect, not so big in an outdoor environment, and some other aspects.
PCG: If you want to launch a new world again, do you have any different approaches?
RL: This may be very obvious, but I will prepare more servers on the first day. We got the correct result based on the pre-order metrics, but we did not do it and did not provide players with the experience we worked hard to provide them. I will also be ready for role transfers on the first day-we know they are important, but we chose gameplay features as our priority before launch. We will receive the transfer soon; this feature is already in progress.