Diablo 4 will bring back the Paragon system of Diablo 3, but with some major changes
In September 2020, Blizzard stated that it is taking time to use the Diablo 4 endgame system to ensure that it provides "more depth and replayability" than the Diablo 3 Paragon system. Year-end update, We understood correctly how it works for the first time: it is still called Paragon in Diablo 4, but it is very different from its predecessor.
Once players reach level 50 in Diablo 4, they can access the Paragon Board, which uses digital tiles to achieve very specific power boosts and character customization. This process starts from the center of the board, and then radiates out the common, magic, rare and legendary plates. Every point you get will give your character some kind of improvement, from very basic to very powerful. Some tiles are glyph slots found throughout the game, and inserting them on the board will bring different benefits. Glyphs can also be upgraded to make them more powerful.
Image 1 of 3
Image 2 of 3
Image 3 of 3
Eventually, you will reach the edge of Paragon Board, but this is not the end of the process. Instead, you will find a house card, which is a special card that can be unlocked and connected to other Paragon Boards. Each card has a unique layout and new magic, rare and legendary cards.
Blizzard said: "Once your hero reaches a door, you can choose which new model board you want to attach to that location." "The ideal result is a set of personalized rewards that can empower your hero and respect you. Dedication to their progress, adjustments and adjustments in many games are still very interesting."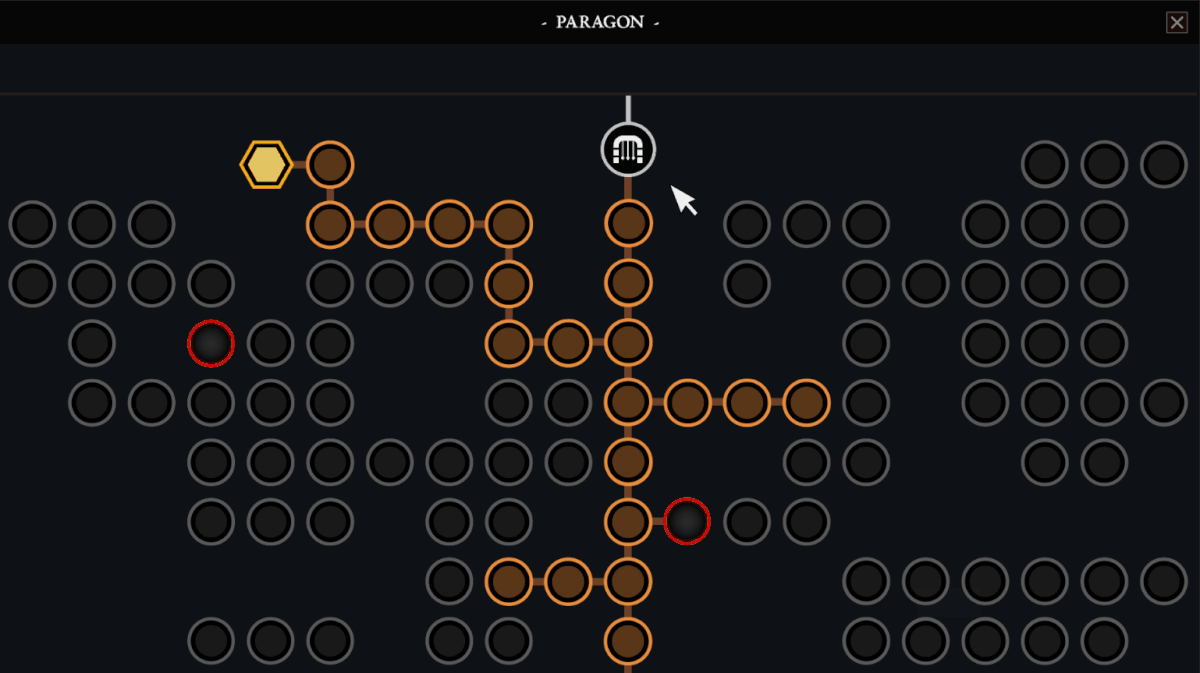 Some disappointment Diablo 4 sub-section The Paragon system is returning, but apart from the name, this new iteration looks very different from its predecessor: more complex (or just straightforward, depending on how you think about these things), but also more flexible and open – Finish. We are still a long way from seeing it in practice — we don't know when Diablo 4 will come out, but it won't be in 2022 — but Blizzard seems to be serious about making meaningful contributions to the final game Change.
Legendary items have also been changed so that legendary power can appear on multiple types of items, not just one. For example, the martial arts abilities of barbarians can be found in rings, breastplates, or helmets. The idea is that players will not be forced to equip unneeded item types, and may sacrifice valuable equipment they already equip to gain the new power they need. If you happen to find the right legendary power on the wrong item-an axe, maybe, when what you really want is a ring-you will be able to extract the power through a new NPC called the mystic, and Plant it into a different legend and replace any power it originally provided.
The year-end post is a large post and covers many other topics, including project changes, visual effects, and "skill-driven death", which means that each class causes death in its own way. For example, female warlocks can freeze and smash monsters, or burn their bones, while thieves can guts or strip their enemies.
Blizzard said: "We can make blood, internal organs, and blood clots respond appropriately to ambient light and become more realistic." "Every monster has bones and muscle structures that are used to kill them in a cruel way. If your character is in a fierce battle, they will be covered in blood from nearby monsters. Over time, your character's armor will transition back to spotlessly clean."
Well, this is good. This is its actual operation: