Dungeons and Dead Ends: How mixed news sparked fantasy wars
Dungeons & Dragons is an organization that will soon celebrate its 50th anniversary, and it is undoubtedly one of the most influential and successful games of all time. Over the decades, the game has been constantly changing, and various rule sets and arrangements have inspired fans to endlessly go back and forth about when is the "best" or what represents the "real" D&D experience. Of course, the personal answer is whatever version you like. But change has always been part of D&D, which is why it is still an important factor in a vibrant and successful fantasy world.
The current Dungeons and Dragons design team announced last year that they will study some of the ideas in the D&D legend, basically, Remove materials such as racial stereotypesThis may have been triggered by the 2016 Curse of Strahd event, which was criticized by Vistani, a group based on the Roma metaphors that have been in D&D since the landmark Ravenloft module in 1983 . Times have changed, D&D publisher Wizards of the Coast then revised part of Strahd's curse in 2020 to resolve the dispute.
Sage Advice is an occasional column by Jeremy Crawford, chief rule designer of D&D, where he explains the various changes and the reasons why the design team made these changes. A recent column is called "Book update"It has caused a lot of negative attention, and some people are upset that WotC is purging old knowledge and ethnic alliances because they think there is no good reason.
In the above context, WotC has become more and more cautious about the historical aspects of D&D, and people's views on these aspects will be completely different in 2021. A particularly worrying hotspot is the idea that race is inherently evil because it has an impact on racial stereotypes in real life: for example, dark-skinned drow are inherently cruel and evil ideas.
WotC has done something similar to changing racial mechanics before: Tasha's Pot of All Things introduces a custom lineage for character creation, for example, allowing your dwarves to gain intelligence or charisma bonuses instead of standard physiques. But it is carefully choosing a path between its old-school fan base and various aspects of the old game that may shut down new audiences. This particular topic makes fans stifle each other because it is like a conflict between more gatekeeper elements in the fan base and the shift to a more inclusive approach.
The problem is that the real problem is that WotC is not necessarily doing what it is accused of doing. Contrary to some reports and many rants, the studio really did not delete many legends: monsters like Mind Reaver and Beholder have lost a few paragraphs that made their personality absolute, but it is clear that they are still evil. . Along these lines, people are angry that the alignment has changed from "suggested as evil" to disappear, and this is done to keep it in line with recent books (and since 3.5, WotC has not really considered alignment as absolute).
Other complaints boil down to confusion: the background of this article includes ideas for D&D Multiverse and upcoming new settings, so WotC is trying to understand how the orcs in the Forgotten Realm (D&D's default settings) behave with the Gray Eagle, Eberron, and Very quick. This is why Volo's Monster Guide errata has a disclaimer, because that book focuses on the forgotten kingdom.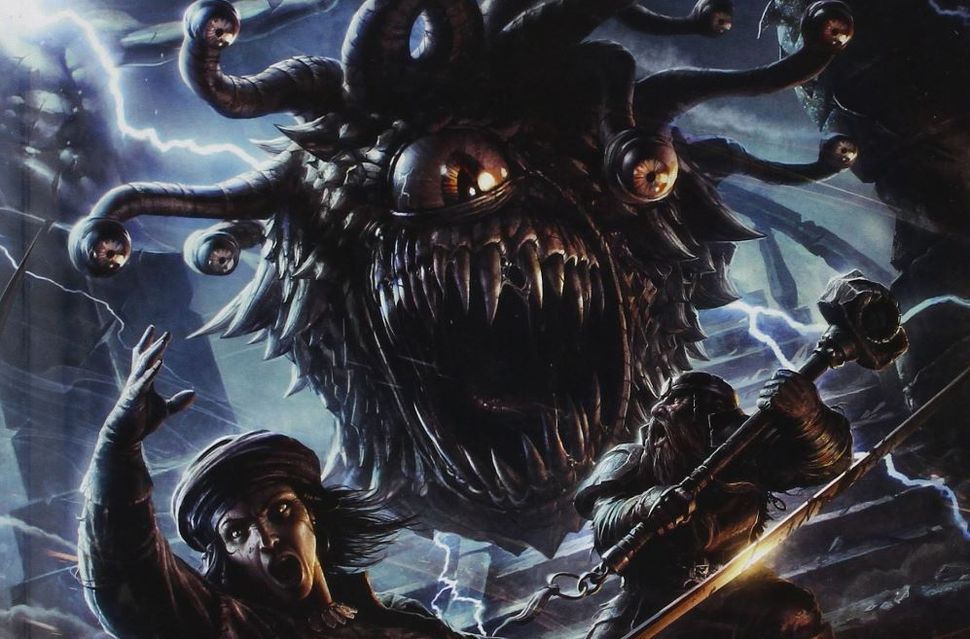 This does not mean that WotC will solve this problem in the right way. The studio is often criticized by fans, and it can be said to be correct because it uses a top-down "we know best" approach to resolve this tension, so one problem here is that the books we are talking about are in many The situation is all digital. WotC is changing these things in the digital books that players already own.
For younger viewers, this may not seem to be a problem, but the traditional desktop RPG community may look at this with great horror: it's like WotC entering your home and tearing pages from your roll. The complaint about this seems reasonable, but it is also regrettable that this is the world now.
This may hint at broader issues. Elements of the D&D community may overreact to things; similarly, WotC sometimes does a poor job of explaining what it is going to do. These changes should be announced in a live broadcast or video, explaining what the design team is doing and what they mean, giving viewers the opportunity to ask questions and ask for clarification. Instead, WotC published a short blog post with links to nine independent errata PDFs, which needs to be clarified a few days later.
This is an own goal. There is no doubt that D&D has some problems in its history, and WotC is correct to want to solve this problem in some way. Respecting the history of the game is not the same as keeping it in amber. But it feels that the company is dealing with it in the most embarrassing way, which may be a symptom of its internal struggle on this issue and makes its community confused about what is happening and why.
Some battles are worth fighting. Other people make you wonder why they started.