I am a paid member of the FromSoft fan club. I've been playing these games since Demon's Souls, my favorite game is Bloodborne, and I've written a lot about the studio's intricate, intertwined mechanics and narrative design. So my expectation for Elden Ring – especially after the review hit, phwoar – is that this is likely to be the bright spot in my tarnished life.
Elden Ring is indeed a great game. Now I've spent many nights wandering the land, rejoicing in discovering vast new areas, glittering caves in the folds of the landscape, climbing a hill and there's a splendid view of "WTF is that thing" . I've whipped the bearers of multiple great runes, a whole set of mini-bosses, felt like a dozen corrupted Dryads, and then something happened that never happened in a Soul Source game. I am bored.
I haven't finished Elden Ring, which I do intend to, but it's been about a week since I last loaded the game. It's true that I'm a bit older and I have kids so I'm on a tight schedule, but I always manage to squeeze in a few hours when I want to play something: oops, I did it with Elden for a few weeks .
Now I'm out of Elden. It's not because I need git gud – my ass has been handed to me many times, but nothing stops me for more than a few hours – nor because I think I've seen everything it has to offer.What's more, the longer I spent at Lands Between, the more "in between" I felt, the more I found beautiful rather than outstanding.
The size of Elden Ring meant FromSoft had to maximize the use of various assets. There's a lot of repetition in this game, which isn't necessarily a problem, but once you see the same boss four times in slightly different forms, you start to get a little "umm" with them. All of these games have elements like this, and it's really nice to see hard-working wandering demons still finding work after all these years.
But it does start to dilute the thrill of exploration after a while. In the early days of my game, I liked mini dungeons. But now I feel like I've seen everything they have to offer many times, and they almost feel like a bit of a chore. Oh that's the enemy, yes, that's the layout, ummm, there's a lever, there's a fog door, oh, it's the guy you hit twice: now he's got a dog!
It's not just about the boss. The Lands Between is a badly damaged open world because after a certain point, you spend so little time in it. Seriously, do you see how many Grace ruins are scattered around? I started exploring a lot, but now it's just zip-zip-zip. When I want to re-explore an area, even, I triangulate the most likely spot and zip it up, rather than riding through it.
Yes, it's definitely huge, but it can be a series of different locations when you'll never actually travel through it or have to do weird long trips.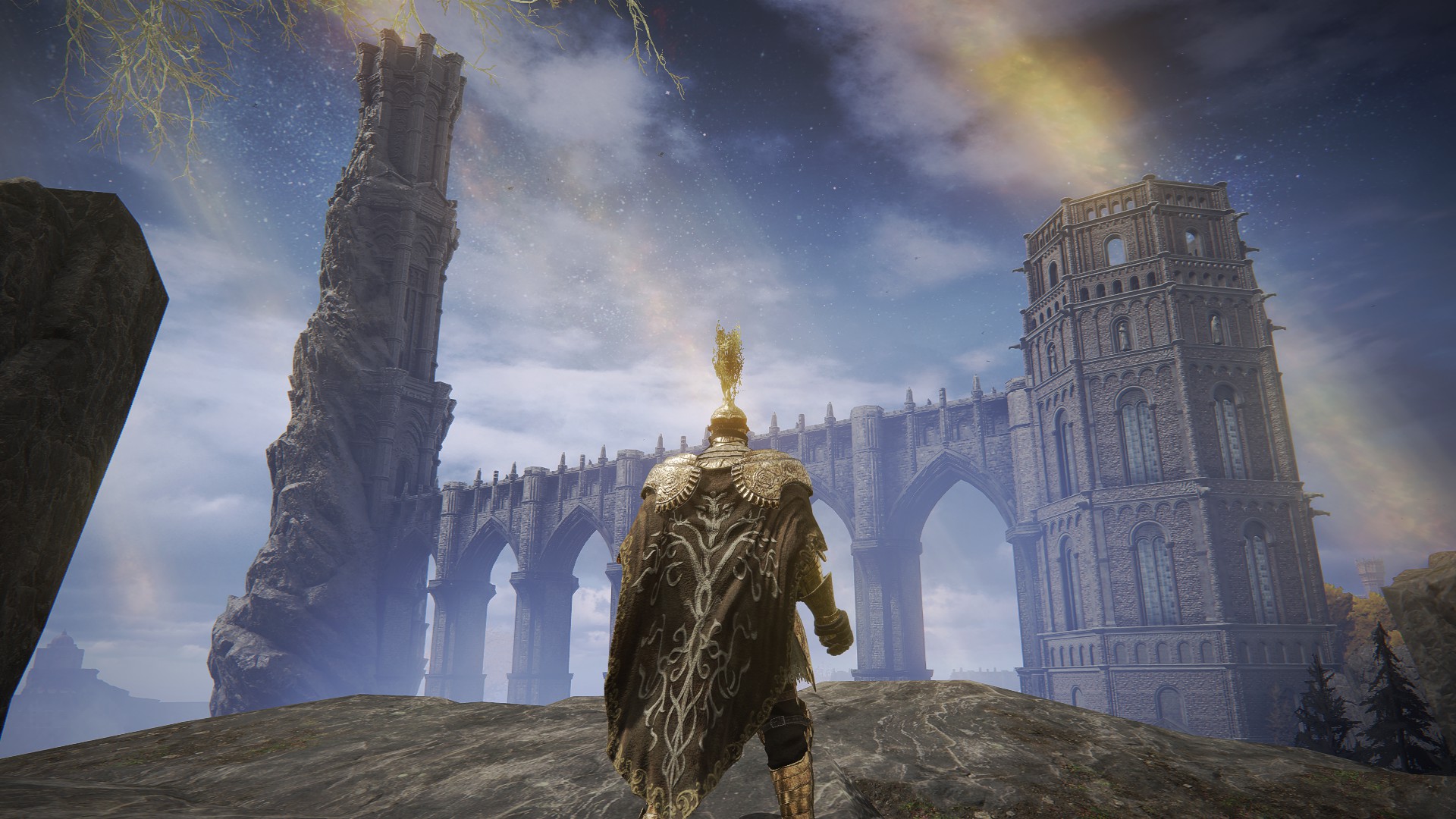 I can see why Elden Ring has fast travel enabled since the beginning of the game. The idea may not have caught on with the wider audience, but I hope FromSoft gets you Dark Souls tricks about halfway through the guts of Lordran before finally granting fast travel after you defeat the milestone boss. In fact, when I first found each large area, I felt like I explored it once, and then just… moved on, occasionally twisting back and then twisting away again.
The open world games that really came to my mind, mostly Rockstar stuff, and by the end I felt like I knew the place. I have a mental map that doesn't require pressing buttons or twisting. I feel this way about most of the previous Source of Souls games too, especially Yharnam's interconnectedness and surreal building logic. The Lands Between has the most incredible location, but I don't think it's a successful world. More of a theme park feel.
To be clear, I love Elden Ring. This is a good game. But for me, the overall experience stopped coherent at a certain point, and the meeting started to feel a little rambling: it felt like a new dungeon of an old dungeon, a world boss that was soon forgotten after being killed, picked up Endless crafts I'll probably never use…I lost the thread somewhere along the way. I still have at least a few major bosses, and I've invested enough time in them that I'm sure I'll end up dragging my stained ass across the line (people tell me the final stretch is awesome).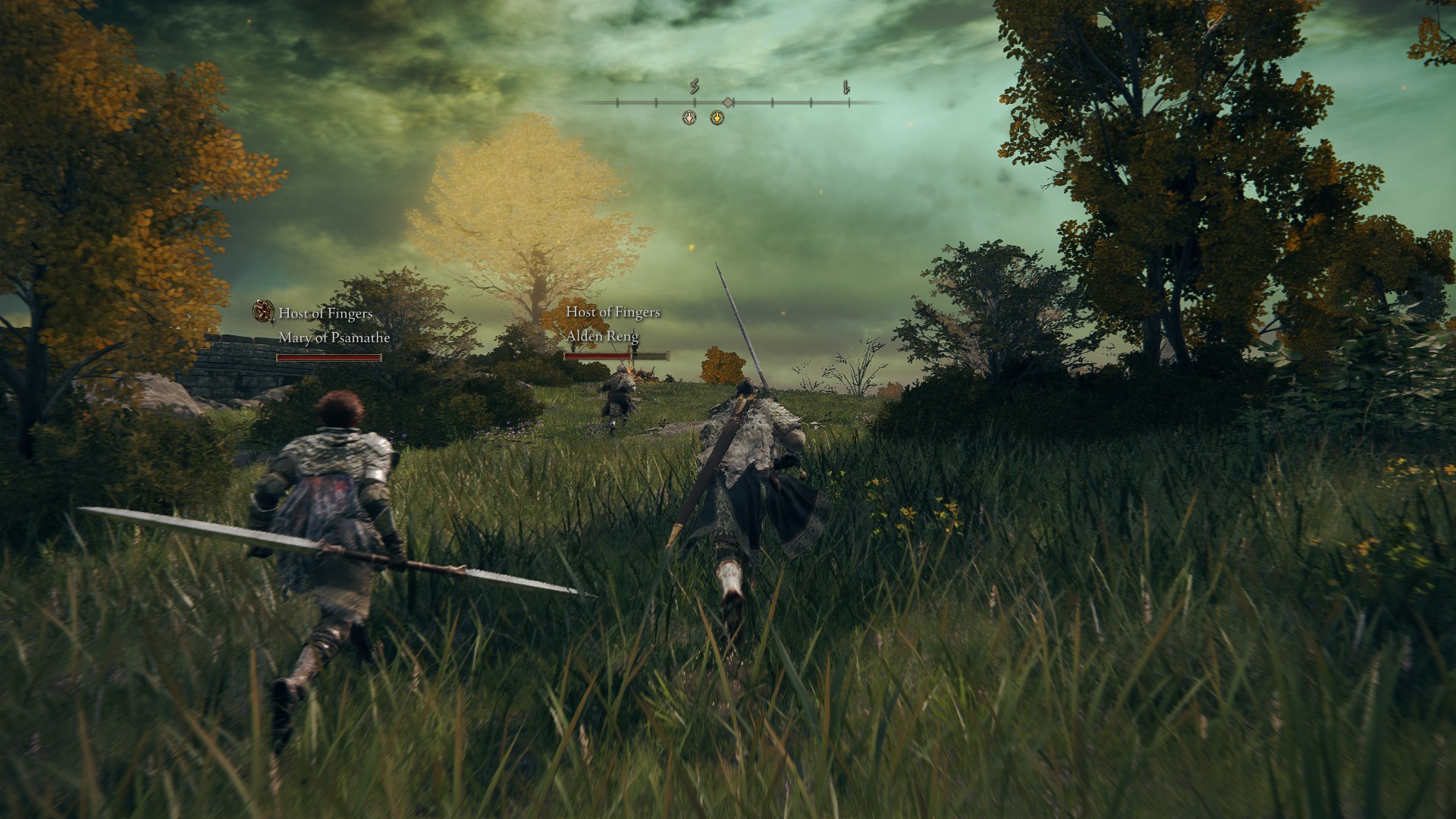 For me, Elden Ring is simply too big, and perhaps more importantly, too diluted by that scale. In some ways, it's a remarkable achievement, but shockingly, unforgettable: nothing here scares me like Darkbeast Paarl, freaks me out like Micolash, or freaks me out like Gwyn Shocked me. One of the best things about these games is the bosses, and while they all have weird duds, Elden Ring stretches so far in some archetypes that too many end up just being "good enough" rather than a once-in-a-lifetime encounter.
Elden Ring will sweep the awards this year, and you'd think, many would think it's well deserved. It's also found a wider audience, so for many players it's a first experience with FromSoft, and if it were mine, I'd probably consider it the best game ever. But it feels like the many strengths of this series of games – the intricate, looping world structure, obsessive detailing that ties narrative to observation, top-notch boss lineups – are spread out so thinly here that the overall experience is larger but less overwhelming. satisfy.
I will finish Elden Ring. Maybe I'll find something that blows my mind, tossed around, and started calling it a masterpiece. Now? I thought about playing it, wondering where I might end up and doing something else.