"God of War: Ragnarok" set a legendary record of 5.1 million fastest sales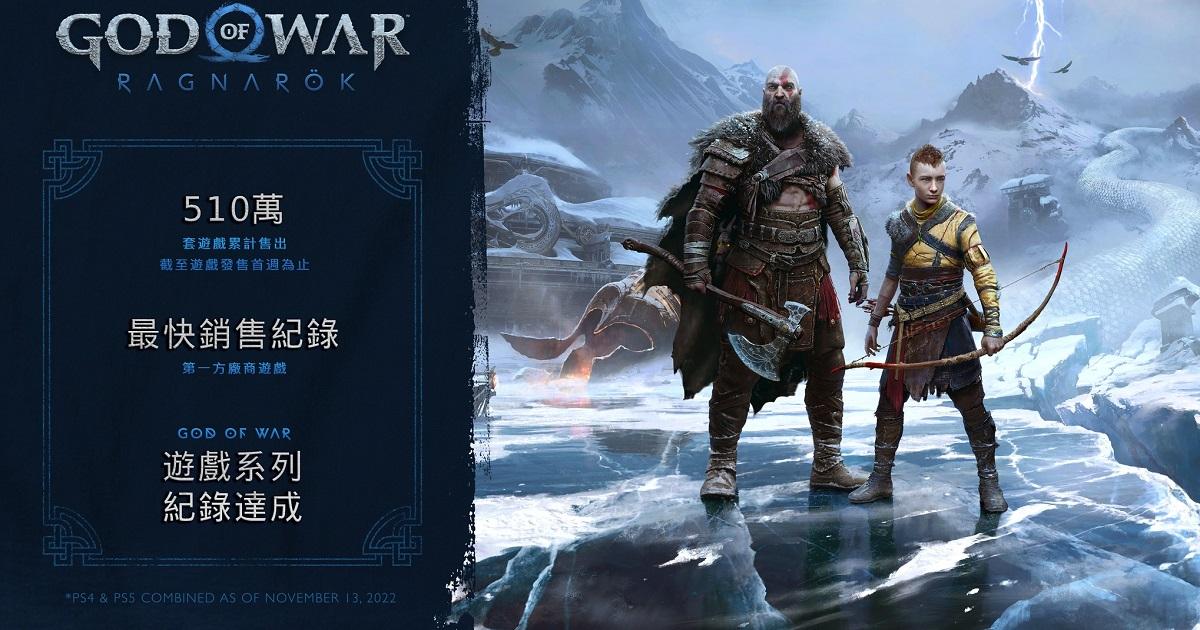 "God of War: Ragnarok" was released on November 9, and its cumulative global sales reached 5.1 million in the first week, setting a record for the fastest sales in the history of PlayStation first-party games. Thanks to the players for making this record together.
"God of War: Ragnarok" is a brand new sequel to "God of War" in 2018. The God of War Kratos and his beloved son Atreus once again tour the Nine Realms, embarking on an adventure to prevent the end of the world "Twilight of the Gods".
On the rating site Metacritic, the PS4/PS5 version also received 94 points from the media, and 9.1 points from the players. The high-quality combat and action of the game, as well as Kratos and Atreus' father and son The descriptions of relationships have all received fairly good reviews.