Great PC Gaming Moments: Spotting Invaders in Watch Dogs
The best moments of PC gaming A small celebration of some of our favorite gaming memories.
watch dogs
Developer: Ubisoft Montreal
Year: 2014
When the original Watch Dogs came out in 2014, I went through the entire campaign like a digital Spider-Man: virtually swinging between security cameras, detonating traps and electronics, and without entering the building Defeat skyscrapers full of bad guys. Everything I need to do, I can do while standing outside on the sidewalk staring at my smartphone.
But as fun as it is, the best part of Watch Dogs is hacking other players' games. Silently joining their meetings, disguised as a random NPC, and hacking their stats while they frantically run around trying to find me was a really fun thrill. There's nothing like finding a good hiding place and watching my target completely freak out because they're not alone in a single player game. For me, it's not just a fun activity. Watchdog hacking became an absolute obsession. That's all I want to do.
One of my most memorable hacks happened when I started hacking another player and ran into a store to hide. I crouched behind the counter and it felt like a great place to hide myself. Unfortunately, the NPC shopkeeper looked down at me crouching behind his counter and immediately tried to talk to me. (I hadn't thought about killing him and then standing behind the counter in his place, an interesting and often effective tactic.)
The player I hacked into probably went in and out of the store 10 times because he narrowed my location down to a small circle on the map that contained almost only the store. I was totally panicked because the damn shopkeeper kept staring at me and kept talking to me. I am sure he will give up on me. But somehow, the player doesn't notice that the shopkeeper is staring down at his feet, talking cordially to the terrified man hiding there. Against all odds, I finished the crack and escaped.
The only problem with spending most of my time hacking other single player games is that I gradually became — I think that's the accepted clinical term — paranoid, just like other people hacking my own single player games. It's always fun when it happens, but I became obsessed with making myself the hardest target for an intruder. To hack someone, you need to be very close to them without them noticing, so I'm sure it's a real chore. I've been traveling as fast as I can across the world, turning wildly, changing directions, and then I slam on the brakes, jump out of the car, and draw my weapon to see if I can spot someone desperately trying to keep up with me. I do this often. Turns out I've basically done nothing in single player since then because I never really got where I was going. I'm busy looking for someone who never showed up.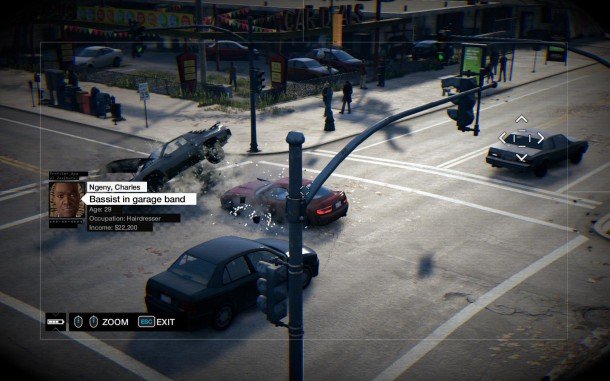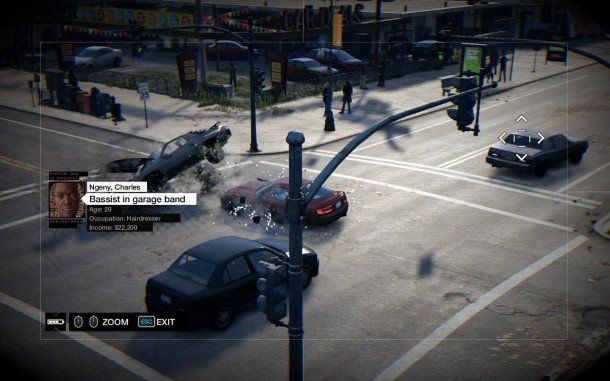 Except this time, someone was really there. I was driving through the city as usual, like a total lunatic, and as usual, I made a few turns at top speed, then screamed to a stop, jumped out of the car, and stared at me with wide, paranoid eyes behind. I stood there watching and listening for about 30 seconds and nothing happened. Then, I vaguely heard some noises in the distance. A broken sound. The NPC in the distance screamed. Glass shattered. Then came more cracking sounds. The siren was getting closer. Louder screams.
Then a car whizzes around the corner – although it's not fair to call it a car. It was a twisted, crumpled, smoking, quivering metal ball that had once been a car. I don't know what this player hit while trying to keep up with me, but my guess is: everything. What used to be the wreckage of a car, the smoking wreckage stopped a few feet away from where I was standing in the middle of the street. I stare at it. The driver, presumably, looked back through the shattered windshield. About five seconds later, I couldn't do anything with laughter, and he slammed back into the road as fast as he could, and instantly crashed into the police car that had been chasing him.
Needless to say, it wasn't a successful hack for him. Just one instance of successfully spotting an invading player before they started hacking me is testament to all the paranoia I've built up over the past few weeks. I never found anyone following me, but I never stopped trying.