How Larian Breaks Through the B-Class to Master RPGs
When Larian boss Svenvenk first heard that his debut RPG was going to be called Divinity, he thought it was a joke. But his German publisher CDV took it too seriously. They had hit it big with a game called Sudden Strike and suspected that alliteration might be the key to long-term success. Readers, they are wrong.
Today, CDV is long dead. But the name "Divinity" lives on – it's attached to almost every Larian project since. It's an artifact of a long, grueling period in which the studio was at the mercy of the whim of anyone with a wallet. Inevitably a reminder of the external distractions that developers have now successfully eliminated.
Of course, no Larian story begins with divinity. Getting there can be a slow, strategic and sometimes scary journey, so the studio itself is a testament to that. During the release process, Divine Divinity was spoiled not only by CDV, but also by its previous publisher, Atari. Larian should follow Baldur's Gate, its spiritual cousin; instead, the studio's backers directed it to replicate Diablo, the bellwether of the adjacent action RPG genre.
The result is an identity crisis from an isometric perspective. On the one hand, Divine Divinity boasted the complexity and interactivity of Vincke's beloved Ultima VII. In its world, every crate and bucket can be pushed around by a rat, and every kitchen table utensil can be unloaded. Beyond the tantalizing density of civilizations, however, the game turns into a long, man-testing dungeon that relies heavily on simple hack and slash combat. The fact that the screen seems to be scrolling forever—unrolling a near-continuous tapestry, rather than the discrete patchwork of Infinite Engine games—only feels like the divine divinity is being drawn thin. To quote Bilbo Baggins is like buttering too much bread.
sacred tragedy
Still, it's well-reviewed. Launched during the 2002 CRPG drought, Divine Divinity earned a dehydrated hardcore and justified its follow-up in the same style: Beyond Divinity. However, the landscape beneath Larian's feet has changed. In Knights of the Old Republic, BioWare has moved in the direction of 3D games for console players and has led to the entire RPG genre. If Larian has any chance of attracting publishers' money, it has no choice but to follow suit.
Divinity 2: Ego Draconis is exactly what a 2009 RPG needed: a fully voiced adventure set in a sun-drenched, sun-dappled land that's easy to navigate with an Xbox 360 controller. To stand out from the crowd, Larian developed two gimmicks: NPC mind reading and the ability to fight in dragon form. But without BioWare's budget, Ego Draconis is as firmly in the B category as other European titles like Risen, Two Worlds and the slightly confusing Polish novel adaptation The Witcher.
Despite her best efforts, Larian isn't tempted by new RPG conversions from Fallout 3 and Fable. In pursuit of 3D fidelity, it sacrificed a lot of the subtle interactivity that made Ultima VII so compelling for a young Vincke.
"I'm a little lost," the CEO wrote in a 2012 blog post. "The joys of console development kept Divinity II away from the original idea, and there were so many compromises in the game that what was released was just a shadow of what I envisioned. There were actually only a few gameplay moments there, which It's very close to why I started this company."
high kick
As the twenties set off, Larian seemed destined to repeat the same mistakes—chasing genre leaders as publishers demanded, and at the expense of his own vision for the future of Western RPGs. But something has changed, and this is Kickstarter: The Lightning Rod for Revival of a Classic CRPG. Larian had just missed the same movement a decade ago.
To the public, Larian has marketed Divinity: Original Sin — an aptly named game, since it's more or less the game Vink was trying to make from the start. The back is an isometric perspective, and a tactile connection to the world of Rivellon – a complex creation that you can take apart with a lock pick and fireball to discover its secrets. Those consecutive maps are also back – now backed by a sense of purpose. With a little ingenuity, you can use tools designed for other missions throughout the level to devise solutions to problems, just like Deus Ex or Dishonored players.
However, the most informed design decisions are made during production. Vincke is taking a shower and realizes that even though Larian is independent, it's still listening to the ghosts of past publishers. "What are we doing? We're making real-time games because they tell us," he thought, telling Game Informer later. "We're going to compete with Blizzard for action RPGs? We can't compete with Blizzard, we don't have the resources."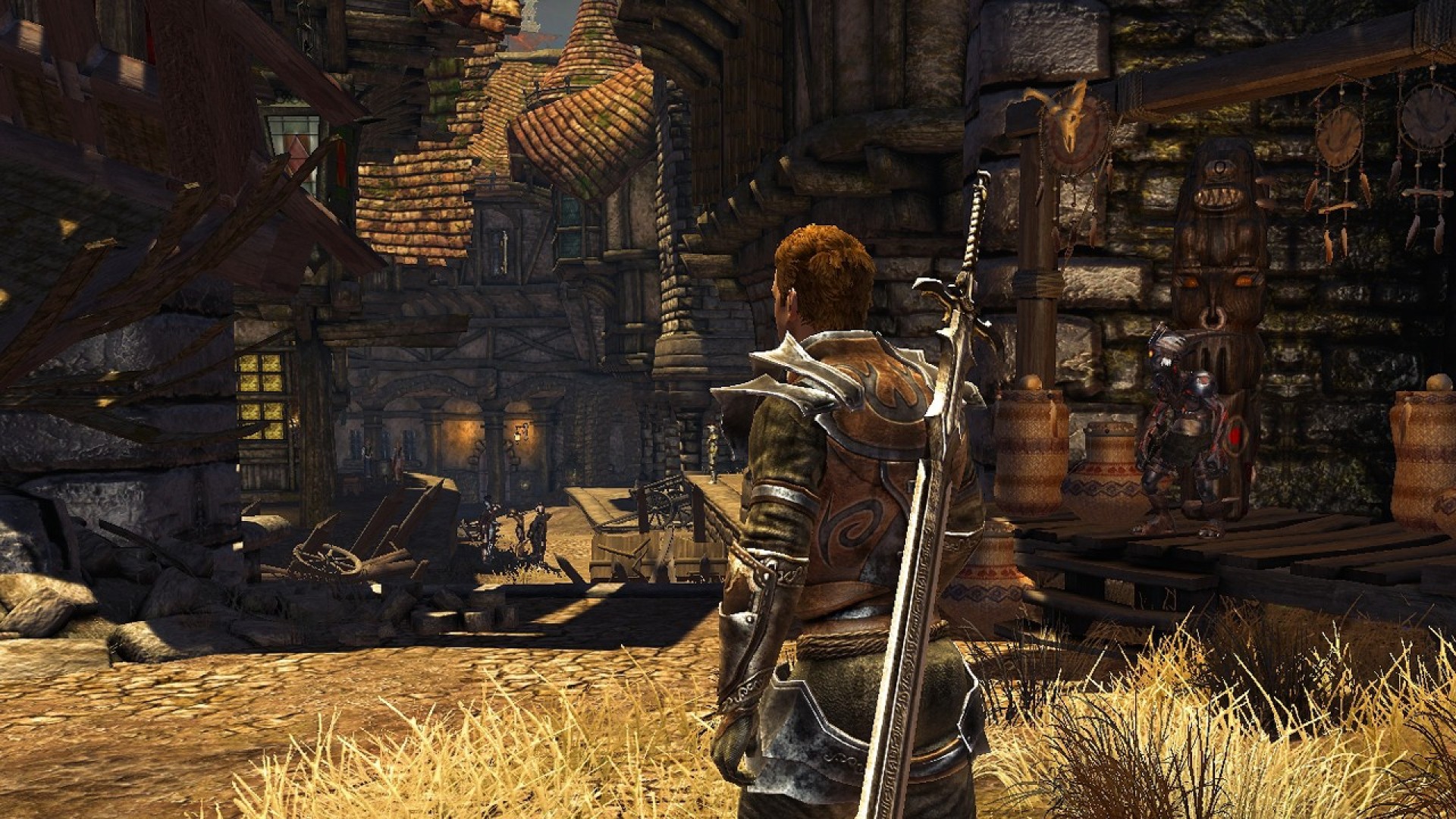 break free
Instead of making another Diablo mistake, Larian turned Original Sin into a masterclass of turn-based tactics. It struck a chord, topping Steam's sales charts when it was released in 2014 — before its sequel repeated that feat in 2017. Over the same period, Larian has become an experienced self-publisher, only working with companies that already love what the studio is doing, and not looking to change it.
Now, Larian has finally joined the BioWare lineage, developing an official follow-up to the classic CRPG game Baldur's Gate. The Forgotten Realms is the perfect home for the studio; like Rivellon, D&D's favorite setting is the malleable design, a blank canvas on which to scribble scenes and draw interesting characters.
That's not to say that Larian can't adapt it to a more concrete fantasy world if needed. But a recurring theme in the studio's work is that of prisoners, who have grown in power and have broken free from their shackles. Maybe it's limited enough for a lifetime.