How to create a great RPG character
Whether you are a novice in the traditional RPG world or a pen and paper veteran, knowing how to make a great RPG character is a valuable skill, and it is not easy to come by. Sitting down from scratch can be daunting, especially when you are not sure where to start and theoretically you can be anyone in RPG. These are some of the tips, tricks and guidelines that I use to narrow down the choices in my game.
Everyone's creative process is different, but I think the most helpful thing is to start by trying to choose a single concept. Keep your thoughts short and clear-I strive for a descriptive sentence for each idea-don't limit yourself to finding the perfect sentence. Instead, every time you come up with one, write it down. The goal here is to get a series of ideas (or combinations!) throughout the process, not to get stuck in finding a perfect idea for a silver bullet. Here are some examples:
A clumsy young spellcaster who lacks self-confidence and confuses their spells.
The only son of a stingy money changer who wants to escape, travel around the world, and watch the sea.
The former leader of the street gang began to turn a new page on the larger stage.
As you further develop your background, these basic concepts will give you something. Maybe the clumsy young spellcaster accidentally turned their owner into a cat, maybe the kid who escaped from their money changer parents stole money to pay for their new life and had to avoid hired mercenaries. Get them back.
Top-down and bottom-up creation
There are two different schools of thought about making memorable RPG characters. The first is that when it comes to ubiquitous D&D or similar options in other systems, you will carefully review rules, occupations, races, etc. Find people who talk to you, or seem to be fun to play with. Choose a course, or script or prototype, and use it as a basis when considering things like personality and history. Why would they pick up their swords, join the academy to become an interstellar warrior, or start to use magic?
In the second school of thought, you start with a background and then work from there. Answer questions about where your characters come from, what kind of people they have developed from childhood, and what path they will eventually take. Are they born humble, overcome adversity, or escape the boring and privileged life? Once you have a good understanding of who someone is and where they started, you can consider whether they will cast spells, pilot starships, or sneak through the wilderness with a trusted partner.
If neither of these methods work for you, consider filling in the missing skills gaps in your gathering. How can you attract you without other people playing what role?
Cooperation is the key
A good character in a scene or player group may be a bad character in an inappropriate place. No matter how cool this pensive bad boy looks, he will be out of place in the easy play that everyone else wants to play. If the best plans are not what everyone wants, then they may be the worst plans, so stop: cooperate and listen.
Show your ideas to other players to check them according to the game tone, settings, and style of the game that everyone wants. Understand how long the game is expected to last-a short campaign will not have time to reveal the backstory of a novel or unfold a complex personal growth trajectory.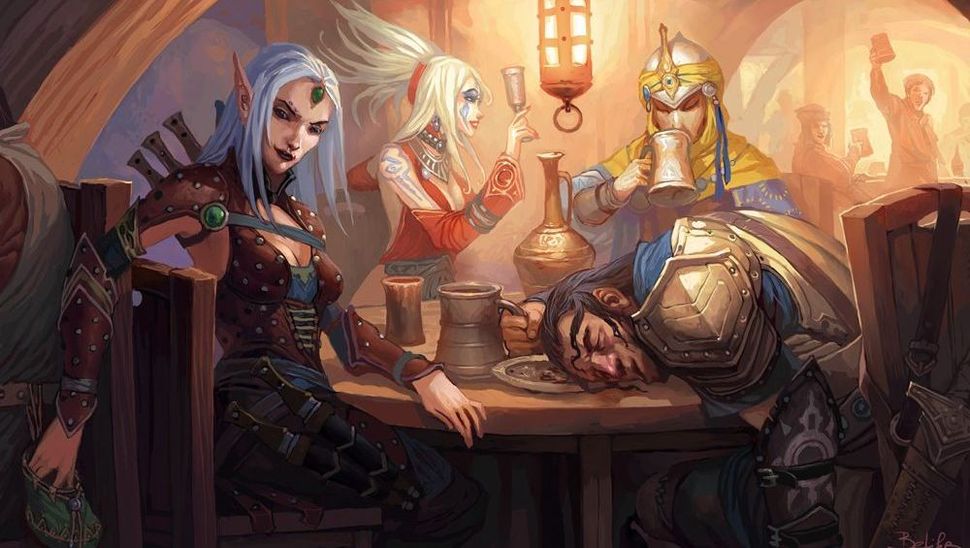 It's best to do this as early as possible before investing a lot of time in the role. Talk seriously about what you want from the game and listen to other people's opinions so you can find a solid middle ground to compromise. This is also a good opportunity to connect your character with other people—maybe they are old friends or go to school together—and give yourself a ready-made role-playing game.
Steal characteristics, not people
Players who play a role for the first time tend to seize famous and well-known characters and emulate them. This is a good starting point, but the next step is to decompose these roles into the features that make them up. Think about the characters you like or admire, and then find out what makes them attractive to you. Take Han Solo as an example: If it is his uncontrollable attitude and disrespect for the authority you love, use these characteristics in your character instead of succumbing to obvious, superficial imitation. Create a character that likes their inspiration instead of recreating inspiration.
Questions to ask
A useful tool to flesh out the concept of a role is a series of questions you answer as a role. Sometimes you will get the answer to the question at hand immediately, and sometimes they will inspire you to add elements to your concept until you do. There are many resources and sample questions, they may even be in the rule book, but here are some I really like:
What is the perfect world in their eyes?
What is their biggest fear?
What are their dreams when they grow up?
What bad habits are they trying to overcome?
What was their bravest moment?
What is their biggest regret, and is it still bothering them now?
Who are their family members and why?
What kind of ideals will they fight for? Will they die for it? kill?
How do they usually dress? Do they have style or lack style?
What rewards motivate them?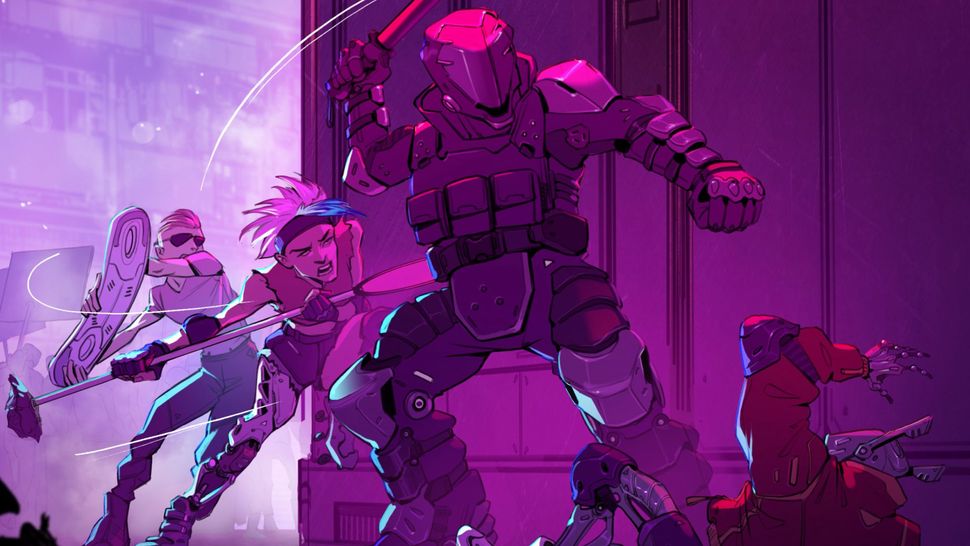 Use little things to impress your character
This may seem stupid, but consider their behavior, habits or quirks of routine, hobbies that keep them busy, and bad habits that bother them. You never want these things to completely take over a character-or annoy other people on the table-but they can be a spice for a good meal, returning your character to the real world, feeling like what might exist in the real world thing.
A character who is obsessed with map making, likes to use wood to cut small toys or always eat something will become a more memorable character, when you can't imagine how they will respond, will give you something to rely on.
How to find bad personality and common pitfalls
There are some very common metaphors and features in the novel, which are not effective in role-playing games or are difficult to describe well. In general, I recommend against doing this:
Playing lonely or intensely silent types. Many anti-heroes in the novel avoid cooperating with others and even avoid talking to them. But in role-playing games, you refuse to participate in the conversations and connections that drive outstanding and memorable role-playing.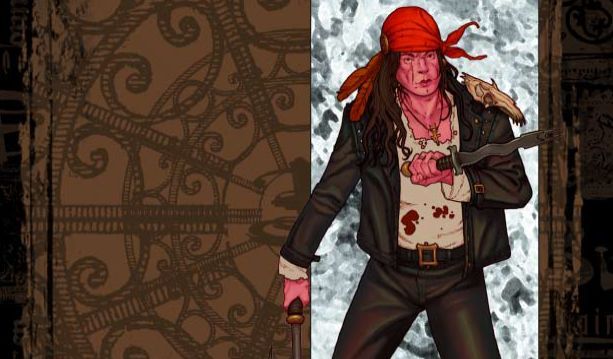 Mismatch. Hire the pacifists among the adventurers, the cynics and selfish among the loyal heroes, or the silly and weird characters in the serious game. It is important to make sure that the personality and goals of your character are not completely contrary to the tone of the game and the goals of the team.
Come up with a name
Some games have random name lists or suggestion lists, which should guarantee something suitable for the time period or the world. Otherwise, as long as it's not obvious, you can borrow a cool name from a real or fictional person. The important thing is to say it out loud. Brennan Lee Mulligan of Dimension 20 once named a character Falas, which looked good on paper, and everyone on the table laughed because of his name Sounds like phallus.
Start at the end of the character's journey. When creating a character, it's tempting to look through the looking glass to see what kind of person you want them to be. Creating a gray veteran character who has seen all of this or is their craft master may result in limited growth opportunities or a journey as a character. Leave room for change and learning for their future.
To win. My excellent mentor, Mark C. Hill, once told me, "You lose. Face challenges and dangers instead of avoiding them. What is the meaning of secrets or weaknesses that no one knows? You are depriving yourself and the people around you of the drama cosplay Experience It is the way to win. "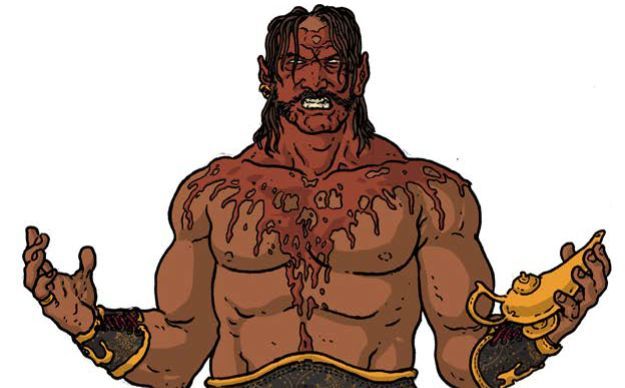 More resources
These are some of my favorite links about cultivating good characters: