I'm glad World of Warcraft found some restraint, but I hope it doesn't give up the best parts of Shadowlands
World of Warcraft's next expansion, Dragonflight, was announced this week, promising a return to land on Azeroth, restoring the pre-Mists of Pandaria talent system, and ending the expansion-specific "borrowed power" mechanic, Such as artifact weapons or Azerite gear. As someone who's been playing World of Warcraft since its closed beta in 2004, I was a little surprised by how streamlined the announcement was. There are some flashy features like physics-based dragon riders and playable dragons, but in many ways, Blizzard seems to be trying to sell what it's not, rather than what it is.
I hope Dragonflight doesn't give up on everything Blizzard is trying to do in Shadowlands, but its restraint may be just what World of Warcraft needs right now, as previous expansions tried to make a bigger splash but ended up falling flat.
It's no big secret that World of Warcraft has been navigating choppy waters lately. 2018's Battle for Azeroth was one of the least popular expansions in the MMO's 18-year history. While 2020's Shadowlands got off to a good start, issues with the story and post-launch support caused opinion to quickly turn against it. Zerith Mortis, the apex area to explore in recent patch 9.2, feels rushed, dull and visually uninteresting – which is odd for Blizzard, which is generally good at creating memorable new areas to explore even as it struggles in other areas .
Sylvanas Windrunner becomes more of a joke, randomly getting "good" and undermining all her previously stated motives that go back (again) to the Lich King at a hat drop in anger. Tyrande Whisperwind, the ruthless agent of the Moon of Vengeance, has a very interesting twist, but for some reason he suddenly decides to spare the Banshee Queen. Arthas ends up briefly in the form of a small blue ball, indicating that he's actually a super double-player and can't even live on in Shadowlands. Garrosh used ghost suicide to destroy…I'm not sure who that was, actually, in a poorly executed cutscene that made me laugh out loud.
The obnoxious two-dimensional and inconsistent big bad, Zovaal, collected all the Infinity Stones – sorry, I meant Eternal Mark – and was revealed to be basically responsible for everything that's happened since Warcraft 3, which is One of the heaviest – hands and frankly ridiculous retcons in the franchise's entire history. Oh, and apparently everything he does is to thwart the larger, more cosmic threats we'll learn about later. outstanding.
Back to the source?
While it has more pre-orders than any previous expansion, my post-release impression of Shadowlands is mostly that it appears to be something cobbled together by the crew of a shipwreck using emergency supplies. That's not surprising given the developmental challenges brought on by the pandemic, as well as the systemic workplace culture issues Blizzard has recently disclosed. But for a long time, World of Warcraft expansions seemed to follow the same rules as Star Trek feature films: every other one was fine. But now, for the first time, we have two extensions in a row that are widely seen as failures.
So this puts Dragonflight in a unique position to try to restore our faith in World of Warcraft from what may have been its lowest point ever. A renewed focus on Azeroth rather than a bunch of cosmic crap is something I welcome, although Battle for Azeroth proved that it wasn't enough of a winning formula. Hey dragons are cool. After all, this is a highly fantasy game, and who wouldn't want to zoom around Dragon Island while riding a dragon?
I'm also excited about the return of a proper talent tree, as I think Mists of Pandaria's talent overhaul is well-intentioned, but also one of the most misleading system overhauls World of Warcraft has done to itself. Playing WoW Classic reminds me of how good it feels to add points in each level and see an immediate increase in strength, even if it's just a 2% crit bonus on my paladin's hammer . Sure, every hardcore raider might end up with a nearly identical build, but the feel of incremental customization is what counts.
Defend (part of) Shadowlands
The thing is, Blizzard could rework the progression system, add interesting new areas, and introduce any number of new races, classes, and cosmetic options, but none of that really tells whether Dragonflight will sink or take off in the long run. For better or worse (mostly worse, in my opinion), World of Warcraft has become an experience where the "real game" only begins when you hit max level. Having enough fun to do at that time is the biggest factor in determining whether an expansion ends up being missed or laughed at.
The lore can be a mess, and I don't think I'm the only one who wants Dragonflight to be more or less trying to ignore the fact that Shadowlands is happening even from a story perspective. But our journey to the afterlife does give us reason to be cautiously optimistic about the future of top-tier content. Despite all its flaws, I have to support Shadowlands a little and say it presents some of the best ideas for WoW's development.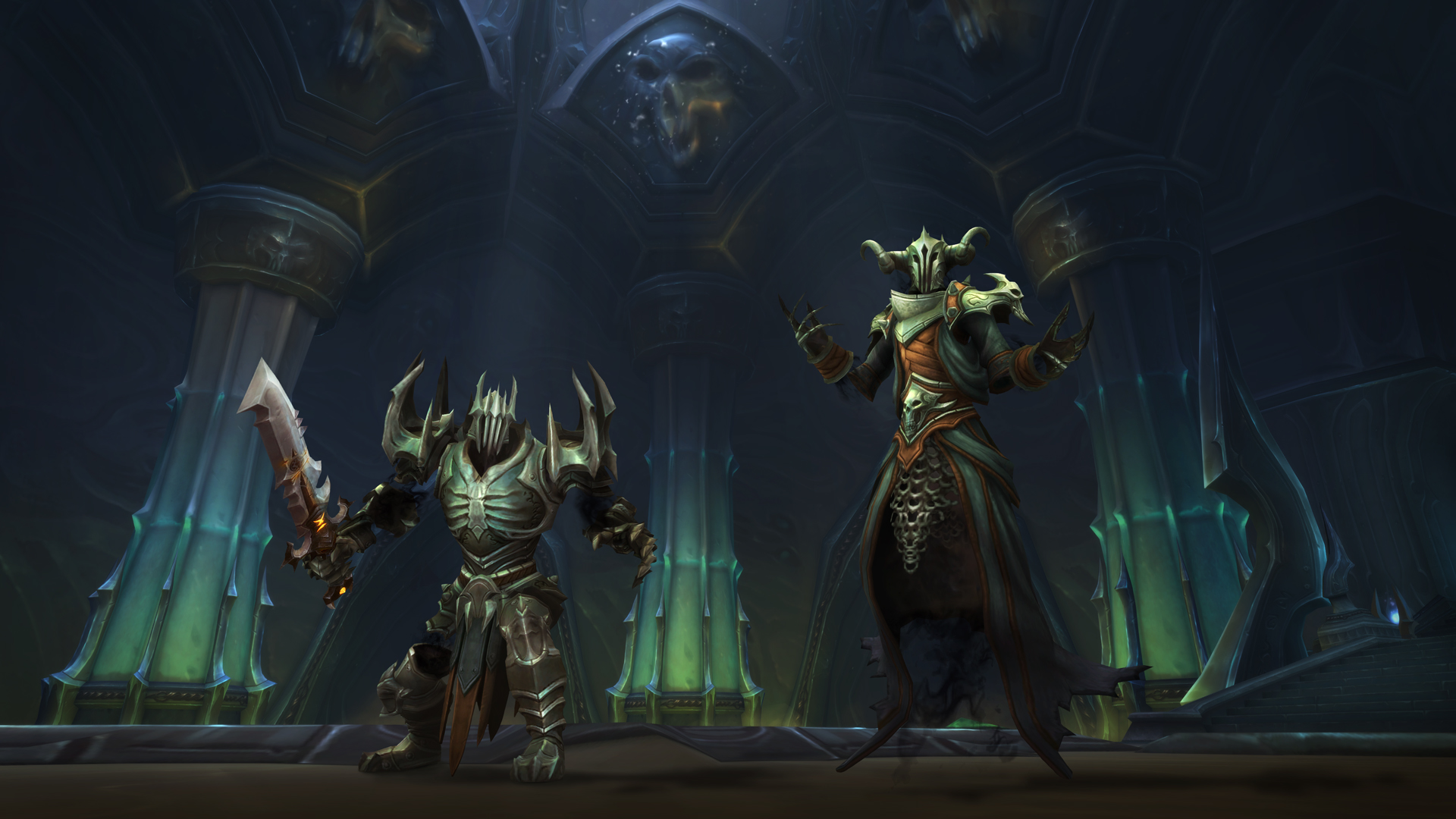 On the one hand, Torghast is more or less exactly what I'd like to see more of, since he's mostly single-player, but also really enjoys putting my combat skills to the ultimate test. Is the execution perfect? No, but there is room for a lot of iterations. I'd be thrilled if I could look forward to more semi-random, roguelite, Diablo-style single-player dungeon content with meaningful rewards and no weekly cap on those rewards. I know you can't keep handing out gear-based currencies in a Torghast-like model all the time, or everyone will be forced to grind 100 hours a week to keep up with it. But the making material? cosmetic? mount? Faction representative? Don't make me stop playing my favorite part of your game because I've run out of convincing rewards for the week.
not sold yet
Raids are now in a pretty good spot, and vaults have been revamped into a satisfying way of gearing up that respects your time more than anything of its kind before it. Mythic+ allows you to get team-level gear from a supercharged version of five-player dungeons, which is where World of Warcraft's core systems really shine, and each M+ season of Dragonflight will include four new dungeons and four traditional dungeons City rotation, which sounds great to keep new content from getting too stale. When I play roulette in Final Fantasy 14, I could be thrown into any of the dungeons in the multiple expansion packs, and there's no reason Blizzard shouldn't take advantage of their ability to bring more variety to their version.
I'd still like to see the Mythic+ team address things like "skip culture" more directly and aggressively, after a few weeks of a patch, every dungeon group seems to only be creeping along the edge of a cliff and avoiding trash pulls to clear everything Interested bosses ASAP. Maybe provide some meaningful reward based on how many normal mobs you kill to compensate for the added extra time? I just spit here.
From the initial pitch, Dragonflight appears to be an introspective but remarkably minimalist expansion that attempts to bring World of Warcraft back to its fundamentals and refocus on what made it successful in the first place. Maybe they're saving more for future announcements. But either way, it's tougher than ever in restoring player confidence and community sentiment, and a back-to-basics approach could be an effective way to fix that. I just hope the designers don't let go of some of the really cool and innovative ideas in Shadowlands – especially the Torghast-style solo content – which might just need a little more massage to be really great. After all, you can play too safely. And I can't help but worry that this modest list of new areas and features will translate into a basic expansion.