It's time for open world games to ditch the question mark
A more common complaint about modern open world games is how they become an exercise in "icon chasing", where you spend most of your time jumping around between dozens of different question marks on the map, like weaponized cleaning Agent. It turns what should be a free-spirited adventure into an exhaustive to-do list, and makes your relaxing time more like work.
Of course, the question is how does the game solve this problem? One potential solution is to make the open world smaller and easier to accomplish. But size is not a problem in itself, the problem is the role of the open world in these spaces. Pointing the player to the "interesting" part of the open world means that everything between these icons (which may account for most of your game world) is not interesting. But open world games should be about these spaces. Their existence is specially used to pass through.
So maybe the solution is to make the act of traveling more interesting. Many open world games admit that the journey should not be completely passive. Skyrim occasionally strikes up with robbers on the road, and Red Dead Redemption may spawn a horse thief, which will scratch your steeds and force you to chase them. These are all steps in the right direction, but the problem with such randomly generated events is that they are specific events. They repeat themselves, which quickly changes from freshness to excitement, pushing your finger to the fast travel button.
In order to truly create this sense of adventure and make the player's journey feel meaningful, open world games need to emphasize more on what happens on the road, rather than the end of the road. In Dragon's Dogma, many of the most spectacular battles take place on the way to other places. You might try a shortcut through the mine and eventually fight the giant cyclops, or approach the city of Gran Solon and be attacked by a giant bird monster, forcing you to grab its body and shoot it down in flight. The game is essentially a fantasy road trip, and its approach to encounter design makes it feel more personalized and unpredictable than a more open world.
But ideally, you want your game to be able to generate such experiences from the system itself. A surprisingly good example is Max Max from Avalanche. In most cases, Mad Max uses numerically calculated open world templates to fill its wasteland with cookie-cutter activities. But the game also has a dynamic lightning storm, which strikes the ground with lightning and lifts up debris that can hit the Max. These storms can intersect with other game features and systems, such as a fleet of robbers you can chase on the map. Trying to harpoon cars from the road when struck by lightning, or fighting robbers but watching them get hit by flying debris, this is the unique moment that open world games have always aimed to achieve.
But the undisputed champion of the Open World Tour is Death Stranding. Unlike almost all other open-world games, all the interesting things in Death Stranding happen on the way to other places, whether it's sneaking into BT's lair quietly or avoiding the electric spear of a bunch of mules eager for technology. Sam Bridges is basically an apocalyptic postman, death stranded understands that the postman's job becomes interesting, not when they stuff letters into the mailbox, but when they are chased by Alsatian No. 32 on the street .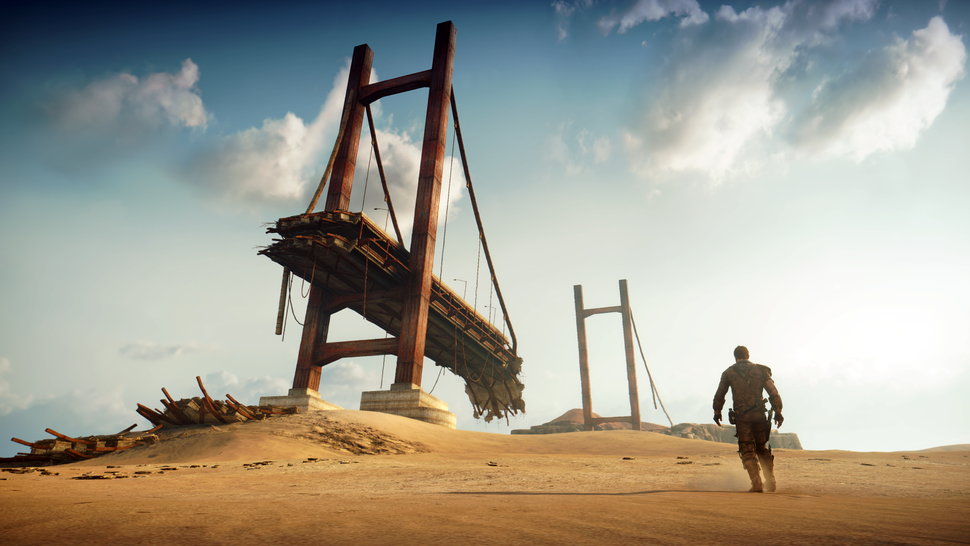 More importantly, death stranding makes the terrain itself an active participant in the game. You are not simply crossing it, gazing at the landscape and looking for points of interest. You are planning a route through the ridgeline, deploying ladders and ropes to create new paths up the mountain and through the canyon, building new infrastructure to make your next journey easier, or just trying to prevent Sam from falling down the slope while descending. Even death will have a major impact on the terrain, blowing out huge craters in the landscape, making your next delivery job a completely different experience.
"Death Stranding" aims to keep you immersed in your surroundings, no matter what the surroundings are. It achieves this goal by thinking about what its theme is and how it can function on a moment-by-moment basis. There are other potential ways to do this. Go back to Mad Max instead of using the familiar open world template. If everything in the game is moving, and Max is constantly tracking and chasing a huge, Fury Road-like vehicle fleet, moving forward slowly as the fleet crosses. Promote vast expanses of deserts and wastelands.
Or, why settle for an open world? One of the most interesting open world prototype games is Soul Reaver, because it actually has two versions of the world-the physical realm and the spiritual realm-overlapping each other. These worlds are similar but different, and the game uses them to construct environmental puzzles. The doorway of the material world may not exist in the spiritual world. This means that you will continue to participate in the level design, looking for clues and inconsistencies that may reveal the passage. You can even let actions in one world affect another world, just like the time travel level A Crack in the Slab in Dishonored.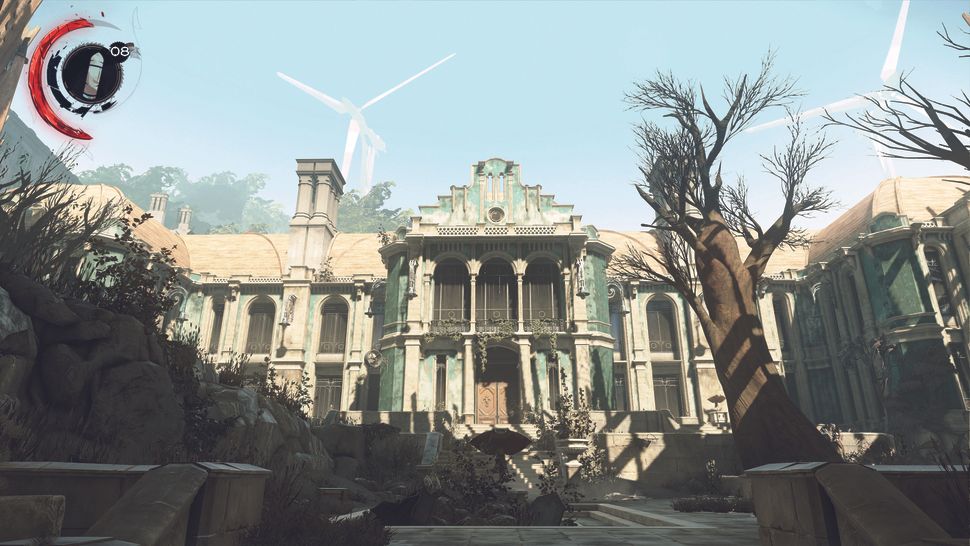 Or you can try some very strange things, such as The Eternal Cylinder, in this game you play a spore-like creature that must evolve and adapt to escape a rolling pin as big as a mountain. It sounds silly, but the game looks great, super dynamic and open-ended. This is also an idea that can work in other situations. Rather than escaping from a huge cylinder, imagine an open-world terminator game. In this game, you have no goals, you can only avoid T-101 as much as possible, and be prepared for it and look for something suitable for the showdown.​​ place.
Before the term "open world" became popular, this style of play was called another term: sandbox. It is reminiscent of a very different image, one that is not an endless vision, but a space specifically designed to encourage creative games to promote unique stories and experiences. This is what I hope to get from future open world games. I am tired of filling out maps and checking activity boxes. I want an open world to bring me adventure.