Microsoft's massive acquisition unlikely to hamper growth in PC gaming
After devouring Minecraft, The Elder Scrolls, Fallout, Doom, and more, Microsoft just became the future owner of Call of Duty, Diablo, Overwatch, and Warcraft. Xbox boss Phil Spencer's consolidation of game studios is starting to look a bit like a freeze in the film industry, resulting in Disney's simultaneous control of Marvel, Star Wars and James Cameron's Avatar, its crown jewel.
For now, I'm comparing my feelings about Microsoft's acquisition of Activision Blizzard with the discovery that both Purina Dog Chow and Cheerios are made by Nestlé: A slight discomfort slides into resignation. It's true that Disney's Star Wars and Marvel movies feel basically the same, but is this a result of Disney ownership, or are they the result of a massive mass-market phenomenon that only a mass-market company like Disney can own ? It's hard to worry that Spencer will somehow violate the sanctity of Call of Duty and Overwatch, and Activision Blizzard CEO Bobby Kotick won't. Would it be better if General Mills made Cheerios?
The amount of PC gaming legacy and game development prowess Microsoft now has does raise some concerns. There's a danger that decisions at the top of Microsoft are now so overrepresented in PC gaming that they subtly homogenize the entire scene by pushing it in a direction we don't necessarily like. For example, what post-launch monetization scheme does Microsoft prefer? Will it have a different attitude towards WoW addons?
However, I don't want to overreact. Right now, Activision Blizzard doesn't appear to be in lunar orbit. I don't think even World of Warcraft diehards would claim that it's in the prime of its life, and that Call of Duty's massive Warzone success is the second attempt (after Black Ops 4's battle royale mode) to follow others to start years trend earlier. No one knows what the next big thing will be, and in the face of competitors like Riot, Epic, EA, newcomers like Amazon, Amazon now has its own MMO in the new world, and indie developers and modders will continue to frantically Come up with new and exciting concepts, and Microsoft will have to manage its acquisitions well to make it worth $69 billion.
In the end, this got me to my point: what makes PC gaming special – why it has a name in this age of cross-platform – it happens on an open platform where anyone can play without Release software or licenses with approval. That's what makes it different from Xbox, PlayStation, or iPhone gaming, and what ensures that revolutions can always be instigated in the shadow of mass-market giants like Microsoft—weird, surprising games and trends that surprise everyone.
The latest of these remains Battle Royale, which started out as a mod for one of the most open and flexible games on PC: Arma. (And there's a Minecraft mod, for the record.) It's easy to bet that the next genre phenomenon will emerge in such a fertile area where experimentation and free distribution is possible. It's not just battle royale: many of the world's other biggest games, genres, and esports started with mods.
So what really matters to me is not who owns Blizzard, but that the PC is still an open platform. As it happens, Microsoft also owns the operating system that most PC gamers use, so, well, I guess it makes sense to be a little concerned about its growing capabilities — especially since Microsoft has been threatening Windows' openness in the past with famous.
Valve boss Gabe Newell, a former Microsoft employee himself, called Windows 8 "a disaster for everyone in the PC space" because it mimicked aspects of Apple's closed iOS ecosystem. The relationship between Valve and Microsoft has improved since then, but that hasn't stopped Gabe and company from building an ark to stack Steam's libraries on top of when needed: the Linux-based SteamOS, which will run on the new Steam Deck handheld devices.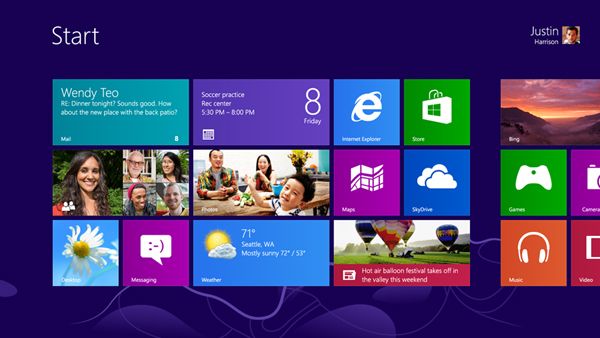 Today, Microsoft seems to have abandoned the old view of PC gaming on Windows as some kind of limitation and control, such as Windows Live games, another famous disaster, or the UWP architecture. Instead, Spencer has focused on games: making them, buying them, and selling access to them for $10 a month on Game Pass, which now has 25 million subscribers.
It's really hard to say no to Game Pass, even if it's an ominous omen for our already dwindling sense of game ownership, and with every studio Microsoft is adding to its collection, it's getting a little overwhelming . I worry about a future where "Xbox" will be a completely homogeneous experience across console and PC, ignoring all the special qualities of our favorite platform. Microsoft has at least tweaked Game Pass recently to make some games' files available for modding, but I'm not optimistic that it has a deep love for this aspect of PC gaming culture.
The rise of subscription services (EA has it, Ubisoft has it) raises some other creepy questions: How will developers get paid if subscriptions become the norm? According to the number of people who released the game? By play time? How does this affect game design? What does this mean for niche indie developers?
Even Spencer doesn't see a la carte game purchases going away, so I'm a bit ahead here, but the mass adoption of the "Netflix for games" model at the expense of everyone else represents a "soft" way the PC's openness could be threatened , which is a popular vision. Google also wants to be the Netflix of gaming, though it's too early on cloud streaming and, unlike Microsoft, doesn't have a ton of games to offer. It's fair that Netflix also wants to be the Netflix of gaming, although it will also take a while to build a significant library of games.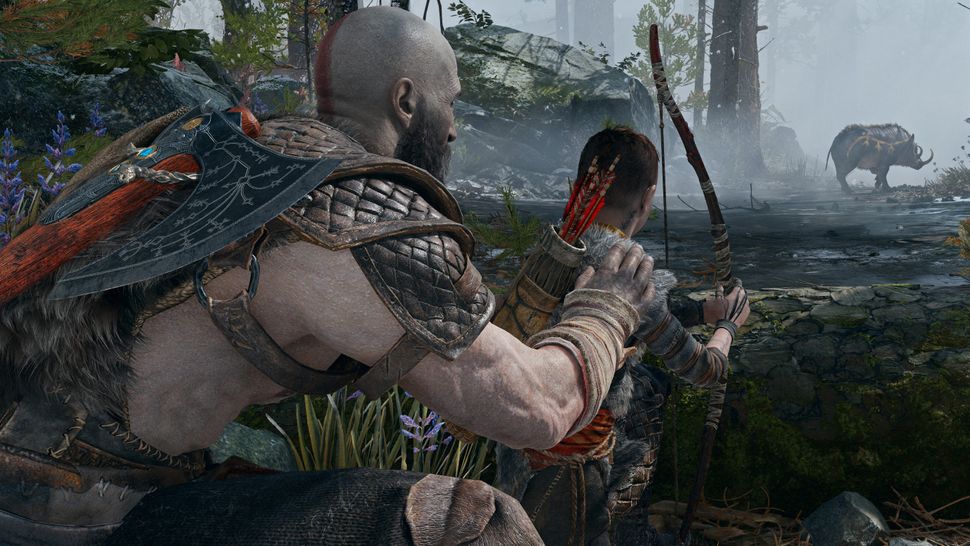 The most important thing to me is that everyone wants a PC game, including all the publishers who complained about piracy in 2010. Even Sony realizes that the future of gaming isn't about a more powerful box to fill the voices of Nolan North and Troy Baker. Open platforms such as Windows, Linux, and Android are where large experiments are currently taking place.
I don't know which of these experiments has a future — cloud streaming, subscriptions, VR, AR, Steam Deck, the regular video game Microsoft just bought, Tim Sweeney's Plasma Ball — but I'm always on the lookout for any potential shocks for I define openness in PC gaming. Right now, I don't think it's worth worrying about an established gaming company being acquired by a slightly older, more advanced software company. Who said Call of Duty would even have an impact 10 years from now? It doesn't feel like a given.
I could be wrong. It's hard to predict what's going to happen next, especially with all these emails about NFTs filling my inbox. I'm probably missing something important, but worst case scenario is if Microsoft or anyone else finds a way to shut down PC gaming as we know it so it's not really PC gaming anymore, we'll have to go somewhere else place to find. Maybe using Gabe on Linux, or on a TI-89 graphing calculator. I believe we will find a way.