Samsung's Neo QLED TV has changed the rules of the game in every way
Where art and science meet, you will find Samsung's outstanding new Quantum Mini LED TV technology. It enables Samsung Neo QLED TVs to set new standards in image quality, energy efficiency and audio quality. It even makes the TV slimmer and more elegant than ever.
By significantly reducing the size of the LEDs used to provide backlighting for screen quantum dots, Samsung has created room for more quantum dots. Quantum Mini LEDs are 40 times smaller than traditional LEDs, so Samsung NeoQLED TVs can be equipped with thousands of such lights.
The effect is obvious in all aspects. The QE65QN800A, QE55QN94A and QE55QN85A Samsung NeoQLED TVs are elegant and ultra-thin products that look good in any environment. QE65QN800A has 8K resolution and stunning next-generation picture quality. It is also equipped with Samsung's One Connect box, which reduces the number of cables connected to the screen to just one. Therefore, Samsung NeoQLED TV enhances rather than distracts from its environment.
Once in place, the benefits are even more obvious. Such a small and large number of Quantum Mini LEDs allows Samsung's Quantum Matrix technology to control the contrast and brightness the most accurately and intensively. Black tones are deeper and more detailed, while white tones pop up from the screen-which means that contrasting details are richer than ever.
With cutting-edge AI-driven processing that can present clear 4K/8K details and convincing action, Neo QLED can provide Samsung's clearest and most eye-catching pictures to date. And combined with many other cutting-edge technologies, it makes Neo QLED TVs the perfect choice for next-generation game console gamers.
Samsung Neo QLED TV has the ability to make your PC play the best effect, and its maximum refresh rate is 120Hz. This adaptability and responsiveness means that you will be immersed in the most life-like and fascinating images-this means that HDR games are stable, bright and vibrant, and there will be no tearing even when the actions on the screen are overloaded. Cracking or lagging phenomenon.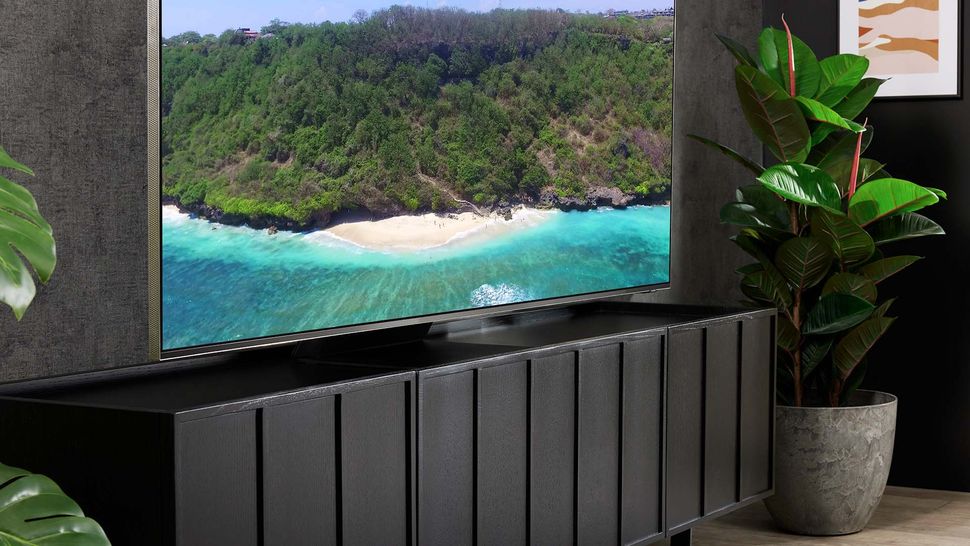 In order to make your gaming experience clear and immersive, Motion Xcelerator Turbo Plus uses its ultra-high 120Hz refresh rate to keep 4K graphics smooth, accurate and completely jitter-free, even if you are playing the most intense, fast-moving games. No blur, no jitter, only the most detailed and attractive graphics. It also helps reduce input lag-the time between pressing the button and the graphical response on the screen is reduced to an incredible 0.01 second.
Most importantly, the dynamic black equalizer technology can display the finest details even in the deepest and darkest scenes. The automatic low-latency mode detects when you start the game console, and automatically minimizes the input delay and maximizes the image settings, so you are always ready to be immersed in the extraordinary Samsung Neo QLED TV image quality. With Samsung's 10-year Screen Burn warranty*, you can play games as you wish.
Of course, excellent, realistic game action also deserves epic sound quality, so SamsungNeo QLED TV also has object tracking sound**. No matter what you are watching, you can experience super-realistic 3D surround sound, thanks to the dedicated high-performance speakers that make the sound move with the action on the screen.
Therefore, Samsung Neo QLED TV sets new standards in all aspects. New technical standards and new standards for image performance…Perhaps most importantly, new standards involving your PC gaming experience. You have never seen anything similar.
*Participants must register for a 10-year burn-in warranty within 90 days of purchase, terms and conditions apply.
**Features vary by model