The best way to defeat Dark Souls is with a group of people
It's hard for me to finish any games these days. In this line of work, writers often have to juggle between cool and trendy to keep up with trends, which means some games are sadly left behind. But if there's one title that haunts your playlist, it's Dark Souls, isn't it?this is only "The Ultimate Game Ever" after all.
I originally started working on Dark Souls in 2020. I joked about putting it on stream, and my audience collectively urged me to give it a try. Because it's one of the gaming staples I agree with. I put it on, stream it live, and… despise it.
Calling Dark Souls "hard" doesn't help its reputation. Granted, it's ruthless, but for the most part, I think the game is fair. Almost every time I die, I calmly accept that it was my fault (excluding the Capra Demon). The world has specific rules, and as long as you follow them, you win.However, learning these rules at the beginning sucks, and it takes 20 hours before you feel like you're playing a game when the game isn't you.
I trudged as hard as I could, escaping ghosts with a scythe in hand, getting terrified by the undead around the corner, and, of course, dying many times. All enthusiasm for the game was emptied by the time I got halfway through the notoriously grim Blighttown, where I spent my time on adventures in Dark Souls. I've seen enough. I get it, it's dark and disgusting and everything wants to kill me. I couldn't let myself go through the peculiar pain of it any longer. I closed the game and put it on my virtual Steam shelf, but I've been afraid to uninstall it.
But last November, a year after putting it down, something struck me. I need to finish Dark Souls. like itching. A burning building needs to finish what I started. What really got me through my second try was a community that loves FromSoftware's work.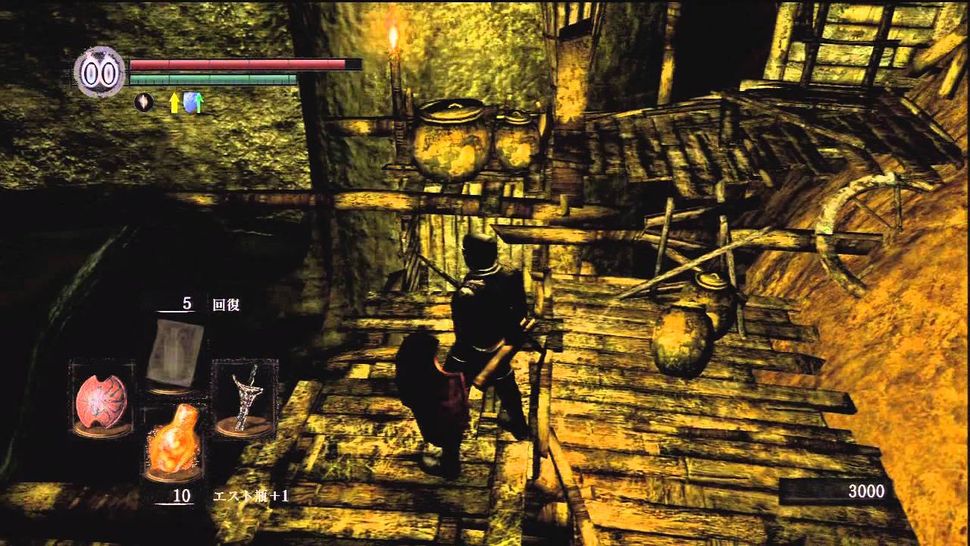 A year later, as I sit by the flickering campfire, surrounded by the bones of Blight, I forgot the controls, or even what I was doing in this horrific place. This adventure is different because I'm laughing. Every death is either a lesson in what not to do or an act so stupid that I can't stop laughing. In turn, my audience was more determined to steer me in the right direction and make sure I finished the game. Or at least go to Ornstein and Small.
I stumbled across Blighttown to Quelaag's lair, grumbled my way through Sen's Fortress (thankfully my audience showed me the hidden bonfire), and found myself in heavenly Anor Londo. The main area didn't pose much of a challenge, luckily one of the black knight archers fell off the roof so I wasn't particularly provoked. But then appears in the main boss room of Anor Londo at the end of the cathedral.
Ornstein and Smough are tough for any Dark Souls player, but it's time to admit two things about my particular game. The first is that I am stubborn. When I run into a boss in Dark Souls, I run over and over until I beat it fairly. I never summoned, I never went to level up or find better combat weapons – I just got good. That is my philosophy. The second detail is that I'm stuck with the Drake Sword.
Drake Sword is from Hellkite Wyvern, encountered early on while trying to cross a bridge – honestly, this guy just needs to relax. In retaliation, you can sit under the bridge and shoot its tail with an arrow until you get the Drake Sword as a reward. It's very powerful in the early game, but doesn't scale with your character, making it useless when you're in, say… Anor Londo.
So I walked into the fight with Ornstein and Smough and was totally devastated. I don't have a death counter set up for my game, but it took me four streams and about 12 to 14 hours of fighting, dying and walking back. New viewers would occasionally come in and ask me to change weapons, and my entire chatroom would laugh at me for having stronger advice. Some people tell me to go back and get a new weapon, which goes against my wayward attitude. I even had Scottish comedian Limmy come in and scold me for how I joked during fights. But finally on the fourth day, I beat them. I beat Ornstein and Small.and now I play Dark Souls.
In those hours of banging my head against golden breastplates and gravel, I started to fall in love with the sport. The incredible spirit of dozens of people cheering for me every time I die is reassuring. Congratulations on the good run. Bad was shrugged. My in-game skills have improved tremendously, and it feels great that I can beat these two beasts with the equivalent of a weapon toothpick. In fact, after defeating Anor Londo's golden boy, the rest of the game was relatively easy to fight. Once I got it under control, I realized I was wrong about Dark Souls.
Earlier I said I "got" Dark Souls. I do not have. I didn't "get" Dark Souls until combat wasn't my focus.When I try to save NPCs, I finally "get" Dark Souls when I choose no Fighting my boss out of sympathy when I questioned if I could help anyone. The hardest part of Dark Souls is no longer the bosses, but the emotional toll of seeing the characters you meet ripped apart by the environment. What you do, even well-intentioned, ends in the death of a friend, and even a boss you think is evil, is just trying to survive.Scumbag, it's too deep
I have to give credit where it is due, because without my live chat I would never have realized half of the Dark Souls story. When I gain confidence or clear areas, they reveal information, tell me to check my item descriptions and answer my questions about NPCs. Not only old community members are helping, but brand new community members who spend their time finding newbies to Dark Souls to help. People like me who came to games with a million stereotypes only slowly but surely fell in love with the world of FromSoftware.
I don't know how Dark Souls came up with it when it first came out – it must have been tiring. I found my community to be critical to enjoying the experience. Sometimes when I'm slightly stuck, just "turning left" or "tempering the Temple of Fire" makes a whole difference. Words of encouragement motivate me when I'm at my lowest point. This is the best guide, even if they sometimes lead me into traps just to laugh at me. Falling off the floor of the Sanctuary on the return almost gave me a heart attack, damn it.
But I owe my victory to them. Months of work, tens of hours of livestreaming, it all comes down to the tenacious community of Dark Souls that loves seeing my audience suffer. I never thought I would finish Dark Souls. Right now, I'm planning my Bloodborne game.