The Big Final Fantasy 14: Endwalker Interview – Yoshi-P and Natsuko Ishikawa Reflect and Look Ahead
More than two months have passed since the broadcast Final Fantasy XIV: Terminator The expansion release was such a huge success that Square Enix had to suspend sales of the game to ease congestion. Now that things have calmed down, players have a chance to wipe away tears after completing the epic Hydaelyn and Zodiak storylines, and we've had a chance to talk to the developers of Final Fantasy 14 and reflect on some stances – a moment to step out of Endwalker.
We caught up with producer and director Naoki Yoshida (aka Yoshi-P) and lead story designer Natsuko Ishikawa to discuss some of our favorite moments and why they're so influential, as well as the trials developed during lockdown, and Such a stressful launch.Note that because there are some Major spoilers First.
Which Endwalker moments are you most proud of personally?

Naoki Yoshida: It's pretty hard to pick a scene in particular, but if I had to, I'd say the scene where the Warrior of Light parted ways with Venat, now Hydaelyn. I'm very particular about Hedling's modeling and environment settings rather than the character's dramatic performance. I did everything I could to ensure that Mr. Amano's work was perfectly reproduced, while trying to make players identify with the life Venat lived. I hope we can communicate her thoughts to the players.
Natsuko Ishikawa: It's hard to choose, but the first scene that comes to mind is when we lay flowers in front of the Meteion in Ultima Thule. Then, finally, the scene where we talk to her. I think it's because we've gone through a build process on the foundation that we've built in FFXIV that what's happening in these scenes and the words exchanged is so valuable. At the very edge of the universe, Meteion says to adventurers, "Thank you for leading me here. It fills me with joy to find these words at the end of my journey." I share her feelings.
There are a lot of really intimate personal moments in Endwalker, like talking to Hermes and showing him he's not alone, and Urianger finally confronting Moenbryda's parents – what's the reason for writing these moments, why having these smaller moments Matter in a story of such epic scale?
Yoshida: The scene where Urianger meets Moenbryda's parents again is the one I asked Ishikawa to fix while making the plot. As the group headed to Old Sharayon, I asked her to somehow complete the only unresolved thread in Urianger's story so far. The story of FFXIV is not only the story of the player Warriors of Light, but also the story of the Descendants of the Seventh Dawn, who support them on their journeys. When I took over the FFXIV original, Yuri Anger was close to the first new character we created, so I guess you could say I have a strong emotional attachment to him as well (laughs). The protagonist of FFXIV is you as the player, so basically the player's character does not speak in the game. Instead, the Scions speak their minds, which in turn creates a central spot for the Warrior of Light. That's why it's so important to draw their stories carefully in order to portray the Warriors of Light.
Ishikawa: At the end of the day, no matter how grand a history is, it is people's personal lives that form these historical threads. People living in the same era should be able to see parts of a story that may be watered down or cut out entirely when the history of that place or time is compiled for posterity. Take Hermès, for example. He might be recorded as "the one who made the big mistake," but at one point he struggled with what he was supposed to do and shared his pain with you with a smile. Another example is the children and grandchildren of the Seventh Dawn crying when they are hugged by their best friend's mother, I believe that encountering such an event, touching every life that made up that history, is what it means to "live in that world".
There was a moment in Thavnair that almost broke my heart – the moment with Matsya and the baby almost went horribly wrong and lasted long enough to make me doubt myself. What made that moment so painful?
Ishikawa: I often have nightmares when I sleep. They can be surprisingly thought-provoking and inspiring. For example…let's see…yes, there's a demon in the building and it's hunting people. I hid in a room without a window. I hoped desperately for "don't find me!" but the thought of "sooner or later I'll be found in this place" has been haunting me. Being in a dream is essentially delving into your mind, so once you realize the possibility (something bad is happening), you're done. No matter how much I say "don't come!", the evil spirits will find me and I will get A bad ending. …so I try to use these experiences from everyday nightmares for the dialogue and guidance of the scene. Although my endings are usually terrible, I keep thinking about getting Matsya rescued by Vritra and Estinien!
Emet-selch is such a great character and tragic villain in Shadowbringers – what's it like to touch on his more mature years and roles in Elpis? What do you think made him resonate so well with players?
Ishikawa: Not only when writing the story, but also when directing the dub and theatrical performances, I took extra care to make sure that the Emet-Selch we met in Elpis was his split world as he was before his longevity. He remains very stubborn and motivated to carry out his duties. However, his obsession is sincere, and you can see his goodness; the thing that ultimately led to his own downfall. I think it's the multifaceted nature of his personality that makes him feel truly human, and that's one of the reasons he's loved by fans.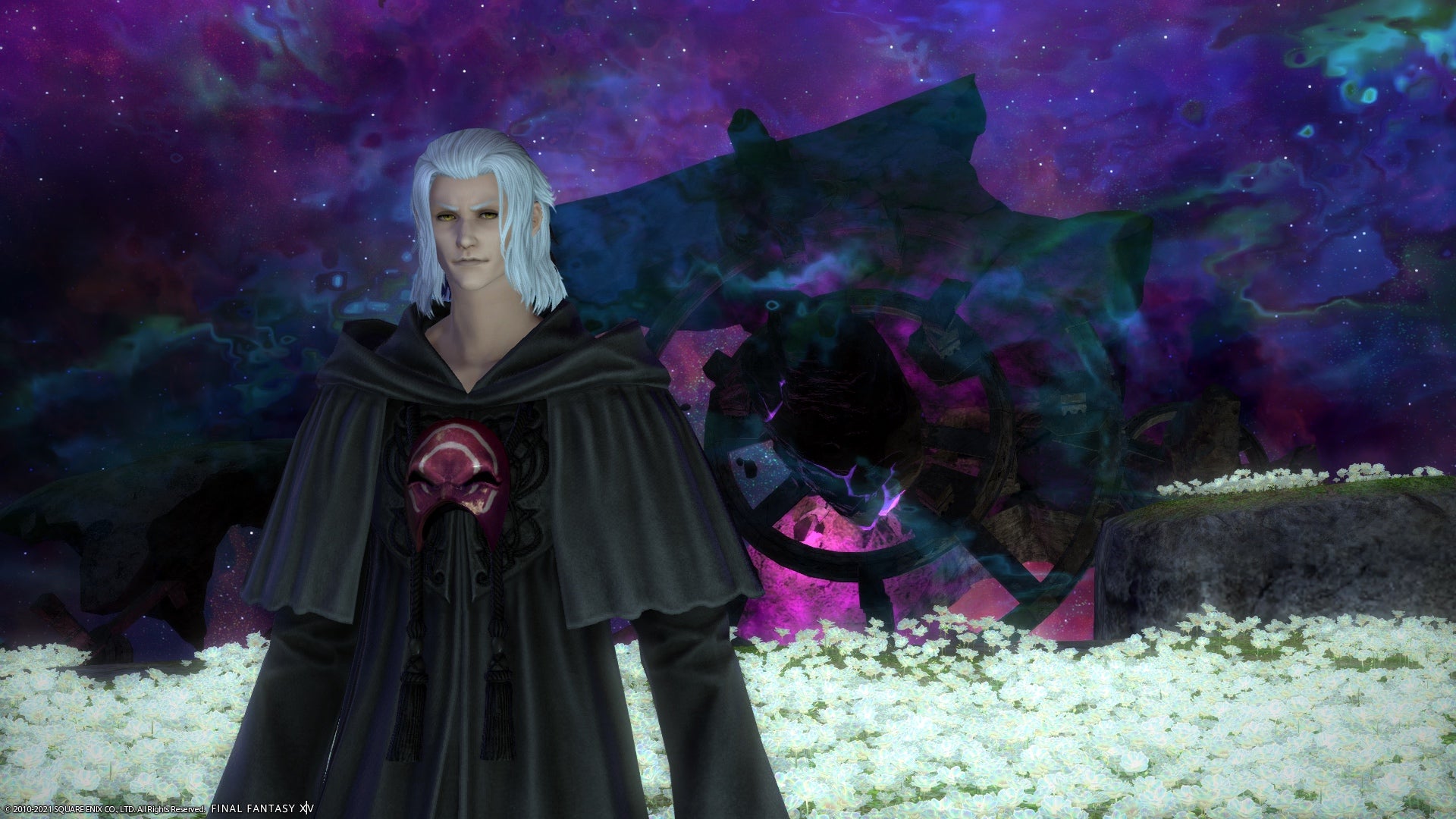 The moment you make your final ascent on Ultima Thule and start playing the lyrics is a poignant moment of sadness and hope – how does it all come together? Are the scenes based on lyrics?
Ishikawa: First, I thought about using another method to provide the same experience we had when we first arrived at Amaurot in Shadowbringers. After thinking about how the story would unfold and including the goals above, I decided to use the kind of structure that was ultimately implemented; as the player path was established, the song began to take on a clearer form, and eventually the song took off (along with the lyrics). However, my idea at the time was chorus, sung by a choir. In response, our composer Soken suggested that we include Jason Charles Miller's vocals as the main part of the song. I immediately thought "What a great idea!" and I started writing draft lyrics. In short, our purpose in making music and stories is to create synergy between these two mediums!
How do you feel about the decision to suspend sales of the Starter Edition so soon after launch? If congestion spikes again, will you suspend them again?
Yoshida: The massive congestion was what drove my decision, so I'm incredibly sorry to our current FFXIV players. The honest truth is that it was tough for us because we never thought our 11 years of trying to grow our user base would cause us to suffer in this way. However, since FFXIV is available to all players who have supported and played the game so far, if we see signs of severe congestion again, I may call again to suspend sales. After all, my priorities remain the same: All our players come first!
Endwalker is huge and covers so many stories, not to mention it's made through a challenging pandemic – is there anything to cut? If so, what kind of things were cut?
Yoshida: Indeed, the impact of the epidemic has been huge, and compared to previous expansions, the development and quality improvement work this time is more difficult. However, there was nothing in particular to cut back from our original plan, the data center travel system was the only thing we had to put off due to server congestion. In fact, the entire team worked really hard to exceed the volume we originally intended to implement, and Endwalker turned out to be a much bigger extension than originally planned. Having said that, this time we have taken special measures to end the first major saga. If players want to do this every expansion, I don't think we can make it happen! (wry smile)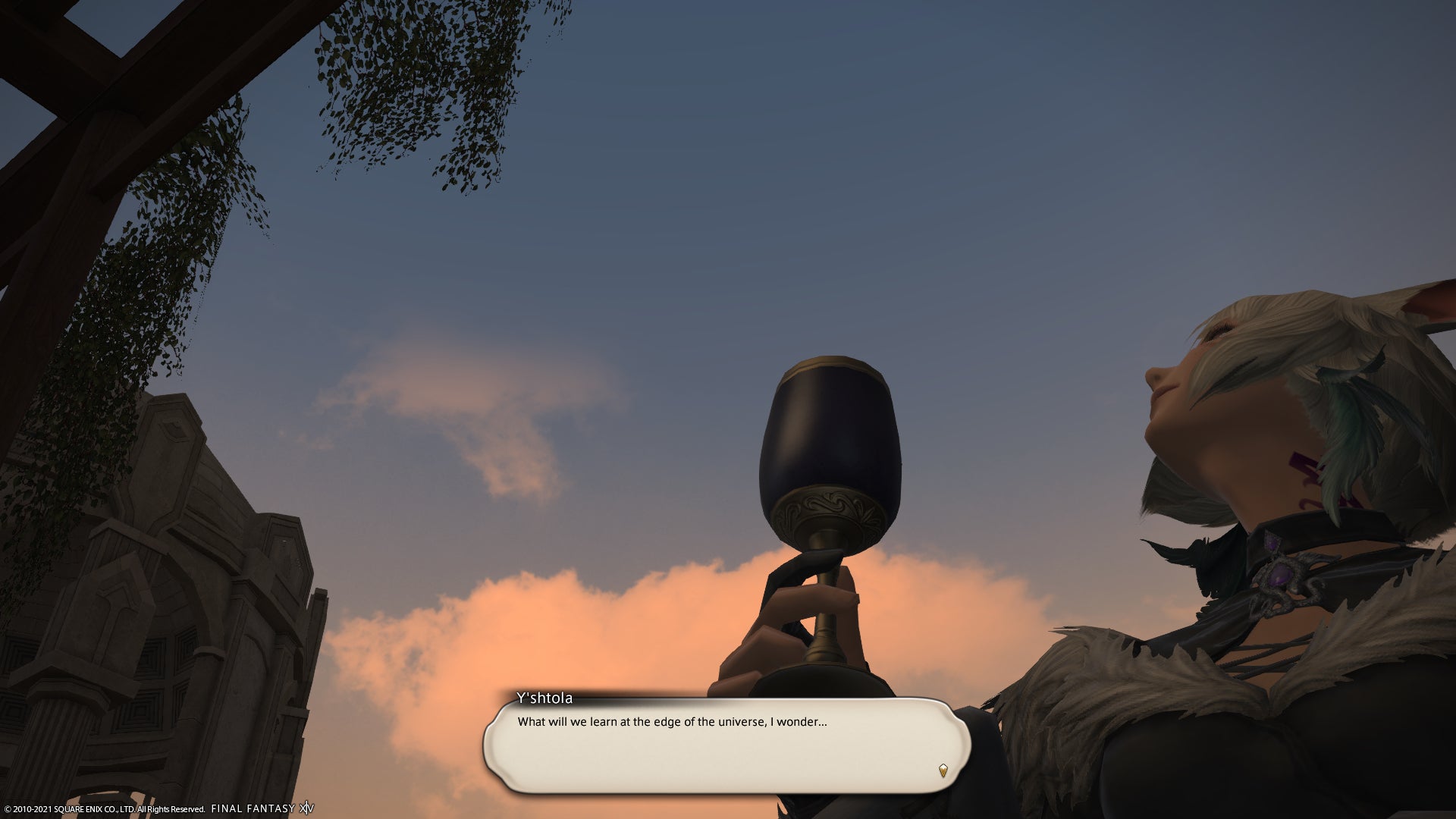 Unlike previous expansions where the story continues through patches, Endwalker has a conclusion – will future patch releases continue to follow a similar pattern to previous expansions, or will the type and amount of content (and the pandemic!) Changed to reflect this?
Yoshida: The rhythm and progress of the story remain basically the same, and players do not need to worry. However, the content of major patch updates expands with each successive expansion, so I intend to include some workflow changes related to their content and cycle. We are also developing new systems and unannounced new content that we intend to show players in the near future as part of our mid to long term plans. Your patience will be greatly appreciated!