The Pathless is the exploration and escape game I need in 2021
Staff selection
In addition to our 2021 Major Game Awards, every member of the PC Gamer team has focused on the games they love this year. For the rest of this month, we will release the new employee draft and our main awards.
Technically speaking, The Pathless came out at the end of 2020. But it will not be available on Steam until November 2021. Although I have no objection to the Epic Store exclusive product, I will use it as my personal choice for one year because it is so good.
The Pathless is the story of a hunter who is summoned to a mysterious island realm to free the children of ancient gods from the enslavement of the mighty Godslayer, who made them go against their own nature and shattered the realm they once protected. This is an open fantasy world composed of forests, plains, and tundra. In comparison, the hunter is very small. But she can quickly traverse vast spaces by shooting floating targets with her bow, and each hit will provide a short, superimposed burst of speed. The hunter's traveling companion eagle can also take her to high places and long distances.
From a mechanical point of view, defeating evil and restoring the glory of the master is very simple: explore four different areas located on the adjacent plateau, solve some simple puzzles, and deal with some boss battles. But for all the attention to action, The Pathless is one of the most relaxing games I have ever played.
Everything about it is designed to flow smoothly and gracefully without excessive obstruction. The hunter will automatically aim at those targets that give her extreme speed, so you don't even need to look at your target—increasing your speed as you cross plains and grasslands is a matter of rhythm, not accuracy. There is no enemy in the world that can interrupt the exploration, except for the wandering tall man himself, they are easily avoided-if you are caught, it is easy to escape their sight through a simple invisibility mechanism. Even if you blow it, there is almost no punishment.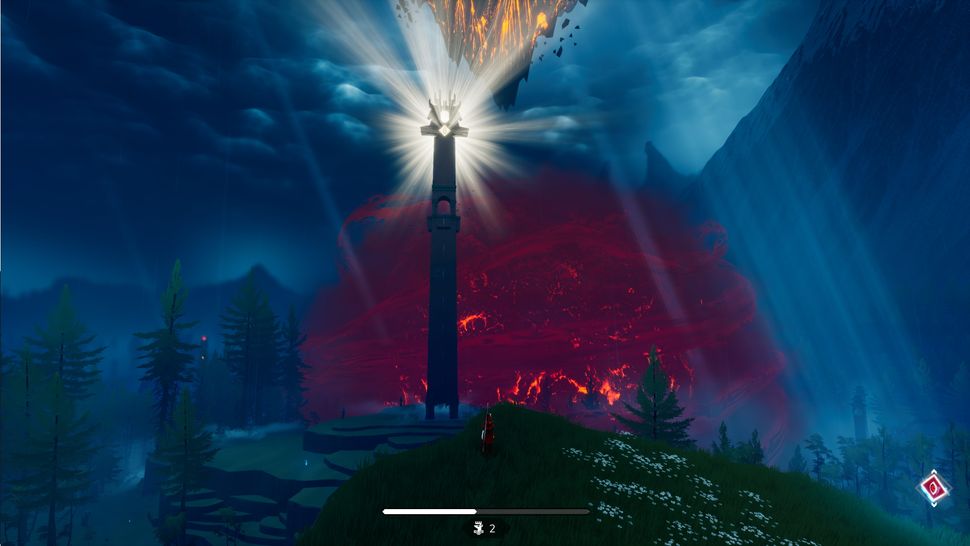 Even boss battles are constructed according to the principles of aerodynamics. Except for a small improvement in the battle itself, there is no penalty for kicking the ass: I was knocked down, I stood up, and then I immediately jumped back into the fight. I hate boss battles so much that I will start looking for cheat codes almost immediately when I encounter them, but The Pathless invites me to participate by eliminating the frustration of loss. This is an excellent balance of difficulty and forgiveness, and it works very well. The intensity of the battle and the excitement of victory—without the usual video game crap and hurricanes that hinder progress—feel great. These are the boss fights of the haters.
However, what I like most about The Pathless is the world it builds. The use of bright primary colors is very eye-catching-blue, green and yellow everywhere, in stark contrast to the fiery red of the violent tall man-and the spacious open space that gives the game such a powerful sense of scale is The secret and the small picture interrupted. Navigation is done entirely by landmarks and best guesses-there are no minimaps, compasses or any other external "aids" to detract from immersion-just like the Elder Scrolls, if you can see it, you can reach it. One of my favorite moments is when I find a castle on the top of a hill, it is small and easy to miss in the distance. It looks more like a sky box decoration than a place worth visiting, but I put in some effort and it is definitely worth a visit.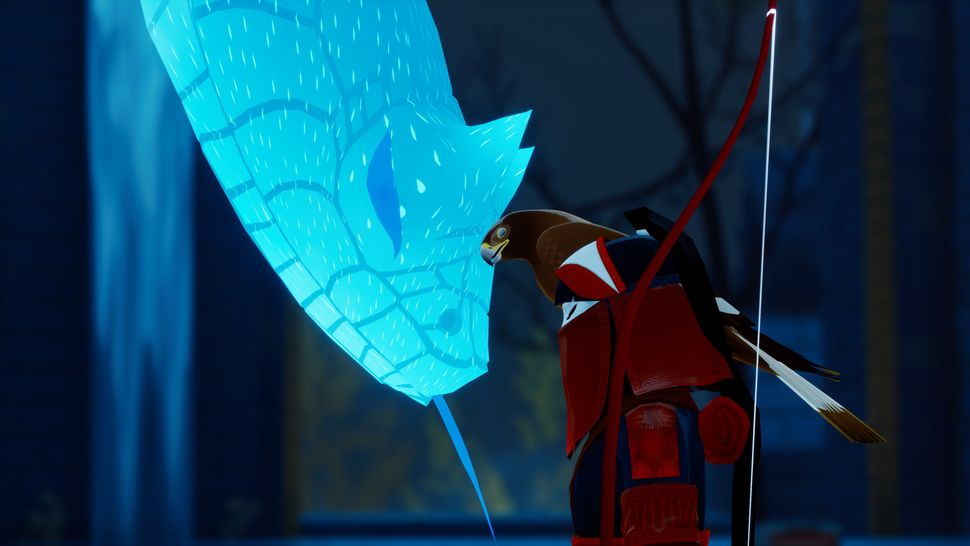 Exploration is of practical value, because discovering hidden gems can greatly enhance the abilities of your eagle friends, but for me, the real value lies in its creation in ancient battlefields, abandoned camps, gorgeous, crumbling ruins A sense of history, and the last memories of the dead, pilgrims, soldiers, and usurpers. Those dying thoughts can be read by hunters, and they are usually very gloomy: some tall followers are still loyal to the doomsday, but others end in fear, abandonment, anger, and broken faith. The fallen fanatics of Godslayer have last memories of themselves, and some of them paint a more sympathetic picture than you might think. I really feel standing in the aftermath of something real and powerful, and its impact on life goes far beyond myself.
A little touch merges all of this into one. When I was running on the plains, the deer ran around me, occasionally stroking my eagle's feathers to bring snuggle. On the side of a mountain I didn't intend to climb, I found the skeletons of two soldiers killed in Soro's battle near the bones of some kind of giant cyclops-one of them was tall-apparently some small but deadly battle. When did it happen? What is it about? The game did not say. Like the rest of The Pathless, I can't help but feel puzzled.