Whenever you mention a game, do you want to replay it?
Breaking the siege is of course a classic example, presented in an ancient meme, which comes from the time before we even call them memes. However, after we stop playing games, many other games still exist in our subconscious minds, and simply mentioning their names is enough to make music sound in our minds. Maybe it's the MMO you always come back to, or maybe you can always try differently constructed RPGs. Maybe it's actually just Deus Ex.
Whenever you mention a game, do you want to replay it?
This is our answer, and some from us forum.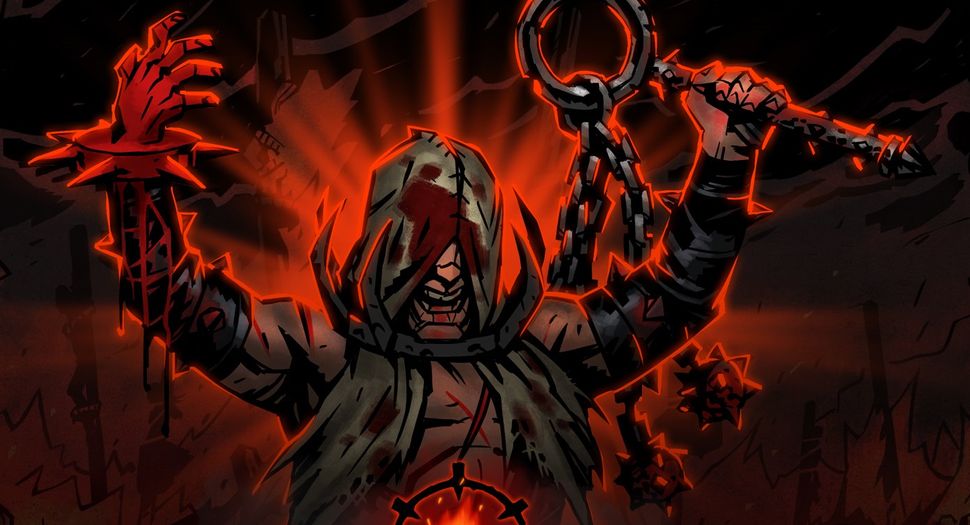 Robin Valentine: For me, this is the darkest dungeon. Although I like this game, I have never really finished it or even seen its later stages. I have never even been to the final dungeon of the same name. Although I couldn't get enough atmosphere, it was so long and dirty, and every time I returned to it, I felt irrationally forced to start a new save. Eventually I was exhausted, and until a few months later, when I saw some great fan art or someone quoted a narrator, I thought "I should go back and finish it this time!" The Sisyphus Edge of my own creation . At least this sounds like something the narrator would say.
Jacob Ridley: BioShock. Over the years, I must have replayed the game dozens of times, but whenever it is mentioned, I still long to go back.
Phil Savage: For this analogy, I always find Deus Ex to be a strange choice, because honestly, who has the time to play long, multi-hour single-player games as he pleases on the Internet. For me, this will only happen in more rapid shooting experiences-multiplayer shooting games, or roguelikes that I haven't finished yet. Dead Cells, Into The Breach, Team Fortress 2: A game that I can experience in a short burst of fire. Every time I play, I will get something new from it.
In other words, when I see someone discussing it, I will reliably return to the Deus Ex soundtrack. The slap in the Hong Kong background music.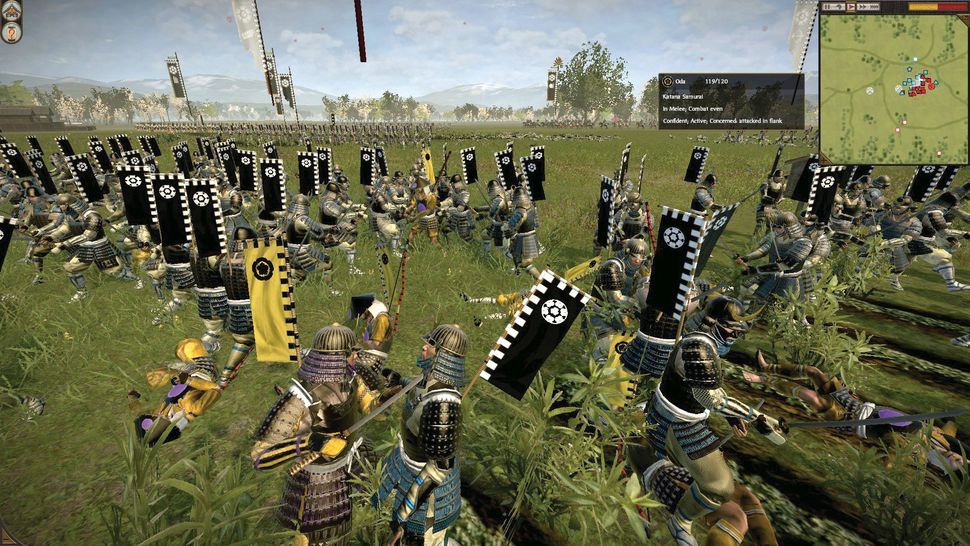 Wes Fenlong: This applies to almost all total war games, especially "Shogun 2", this is my introduction to the series, there are still some of my favorite units can participate in the battle. However, if you spend five minutes talking to me about any total war, I will immediately start asking myself if I should start a new battle. Maybe to solve one of the countless extensions that I never invested enough time in? The fall of the samurai is really cool…again, I have never conquered China in the Three Kingdoms. I can choose that campaign again—or, I can start over as a whole new faction. How long has Warhammer 3 been out again? Maybe I should wait for that.
I think the reason I don't do this Actually Every time there was temptation, I would replay Total War, because there were too many of them, and the paralysis of choice made me slow down long enough to eliminate the impulse. That, and knowing that I will devote the whole week to the new campaign. The fall of the samurai is really cool, but…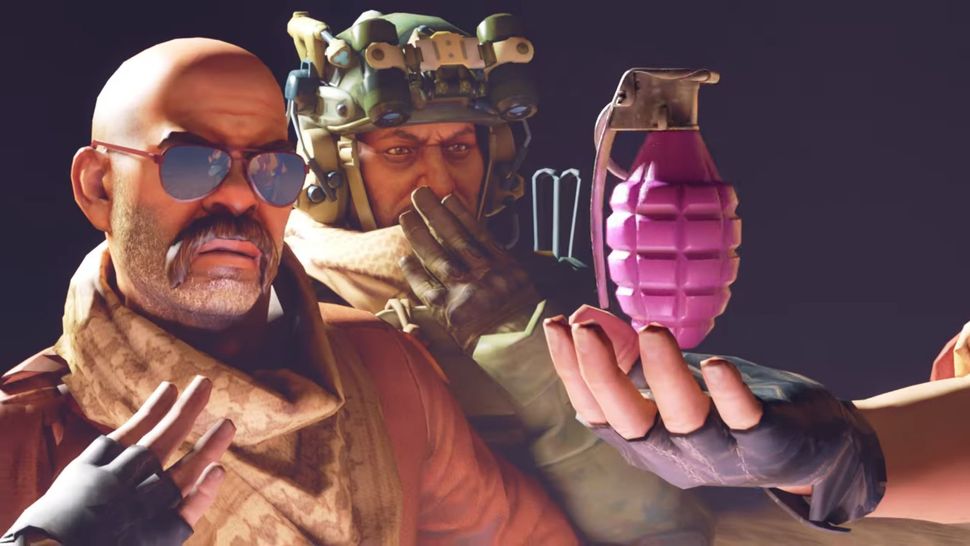 Richard Stanton: I play Counter-Strike, which definitely rekindles my enthusiasm by seeing it in the news every month or so, whether it's e-sports or new operations or anything else. As soon as I start reading or writing articles about Counter-Strike, I will be impulsive, and that night I will somehow squeeze into the game through hooks or crooks.
It sometimes happens to other people, not every time it is mentioned, but when you have enough reminders, or just a complete surprise. Zombies Ate My Neighbours, a LucasArts gem that has been lost for many years, recently appeared on Steam, and I had to go back (still a trump card!) Whenever Quake appeared, I had an urge to play, but honestly it was quite a few The year is gone. Oh, and StarCraft 2. I have been fascinated by the wings of freedom for about two years. I rarely play it these days, but every once in a while, something related to StarCraft 2 reminds me that it exists, and that night I will continue to give some lucky souls a very easy victory.
Christopher Livingston: Strangely, it is a harsh, bleak, punitive game like DayZ, Stalker, and Frostpunk. I think I associate such strong feelings with these games: tension, pressure, fear. Why are those bad feelings so noticeable? I have no idea. I think maybe it's because most games don't really make me feel a lot of strong feelings. Having fun is not as memorable as feeling scared, scared, or nervous until my heart starts pounding. This is what I remember and the reason that always attracts me back.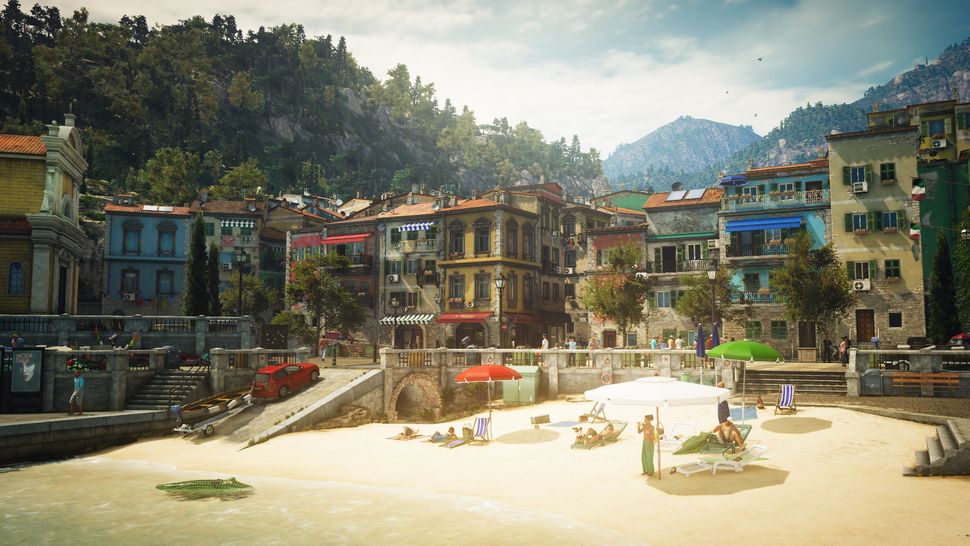 Morgan Park: This is definitely a killer for me. Once someone talks about an interesting method of killing on a level that I haven't tried, I feel the need to reinstall and eventually play that game 100%. This usually means that I invest another 10 or 20 hours, having fun while learning new things about the old map, and then indulging in an overly ambitious idea until I give up. In the end I have to clear it from my SSD, because the entire level trilogy is countless performances.
Jody McGregor: I have completed Vampires: Masquerade-the bloodlines of three different clans, which started but never ended with the other three clans. There is still no other game like it. This is a special style-a gothic urban RPG that provides you with so many options, it is on the verge of immersive simulation-any mention will bring back flavor.
Andy Jock: I mean, this is breaking the siege. You know, that meme exists for a reason. But if we want to follow the "no DX" rule, then System Shock 2 is closely followed.Every time i hear this, Or I read "Look at you, hacker", or I just started thinking about it, for no particular reason, Bam, The itch is there. This is a great game. I resist this impulse, because I know that nostalgia can only take me so far, and I have no surprises anyway. (System Shock 2 is one of the very few games I have played more than once.) But I never stopped thinking about going back. Maybe one day I will.
Zlos: Final Fantasy 7. In fact, you don't need to mention it at all. Only the first 7 notes are required.
Brian Boru: Oh, no doubt, Civilization 4. I struggled bravely because I knew that if I succumbed, it will happen in the next 3 months! Civ4 is like a pair of comfortable old shoes, or the always happy person you haven't seen in a while.
Pifanjr: The first game that comes to mind is Black and White and Skyrim. Fallout: The same is true for New Vegas, especially when I happen to hear Big Iron somewhere. Other things worth noting are the Dark Messiah of Might and Magic and The Lord of the Rings: Shadow of Mordor, because the battle is very satisfying.
Dwarf Fortress is another thing that reminds me of it often (usually some music reminds me of themes or some music I have heard while playing games).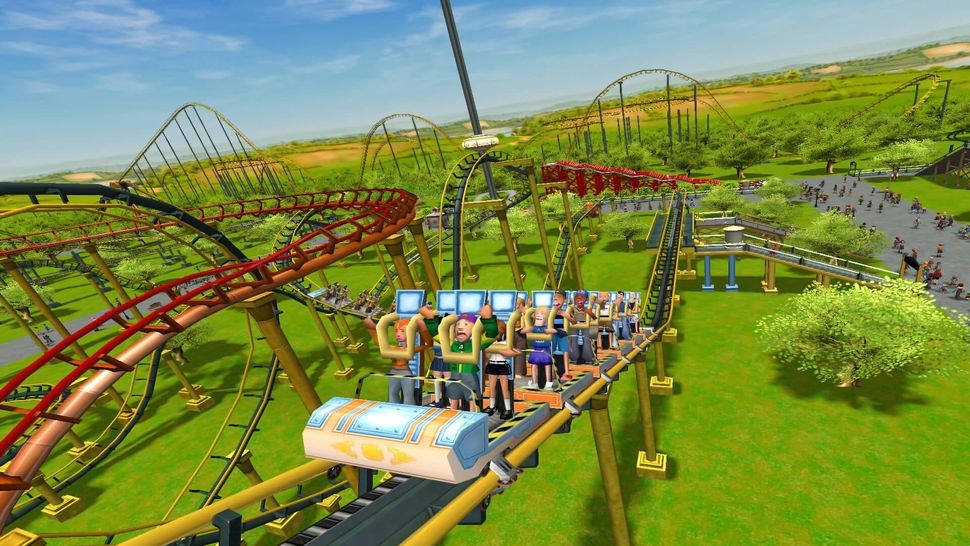 ZedClampet: For me, it must be a game of strategy, management or building a sandbox. The games in this situation for me now are TWW2, Satisfactory, Scrap Mechanic, Roller Coaster Tycoon (any of the first 3), and Satisfactory. The only shooting game I have ever felt like this is RE4, but the last time I played this game was a few years ago. I replayed other games, but they did not meet the requirements of the problem.
Cleve: Looking at Avatar… I can't even listen to its music without playing it. So I don't listen to its music… Journey. Sacred 2. A few years ago I wanted to play WoW again, but I had reasons to avoid MMO. It used to be Diablo 2, but it is no longer needed.
main: great. Thanks, now I want to install and play Deus Ex.When I play it, I will play Deus Ex: Revision, which is a community-made mod/project. It has updated the Deus Ex GOTY version with better graphics, textures, higher resolution and many other features To make it look and run better on newer PCs. It still looks a bit outdated, but still much better, you just need to own and install Deus Ex GOTY, then install Revision (free) and have your own Steam page.
OsaX pinworm: Well, did anyone mention Baldur's Gate/Icewind Valley or Fallout 1/2? I suddenly had the urge to replay them. It's the nth time again. Yes, I replayed them last year or so, how did you know? In recent months, I have a small but growing urge to revisit Alan Wake. I guess I will, and a remake was announced not long ago.
And brb, reinstall Deus Ex.
Flinders: It is definitely Morrowind. Whenever I need to find a peaceful place, I always go back to that game.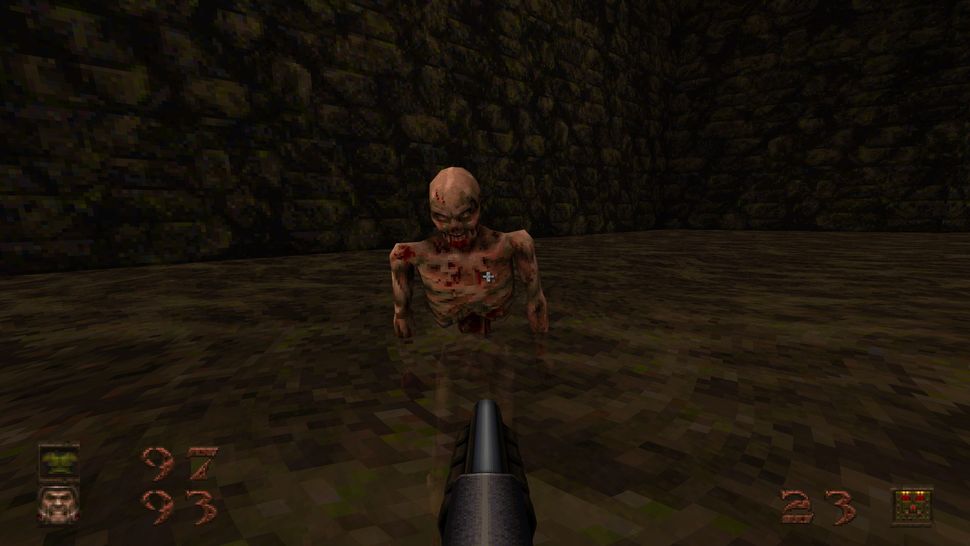 Sarafan: There are many games I can replay forever. The most famous is Brad's Gate 2, Neverwinter Nights: Tribes in the Underworld and…Earthquake 1! The first title is Legend, basically everything has already been said. I prefer the enhanced version because it introduces UI improvements and zoom functions.
NWN: However, HotU is an interesting example. The overall experience of the single-player NWN is not as good as that of BG2, but the epic-level HotU campaign has the highest quality, and we can safely say that the genius of the old BioWare can be seen there.
The first earthquake is also a legend. Its strongest point is the dark and gloomy atmosphere, but there is a balance in it. You will not feel overwhelmed. You just need to pass the well-designed levels and shoot everything that hinders you. However, this is a different experience from modern Doom games. Considering that a remake was released recently, this is a good time to enter the game!